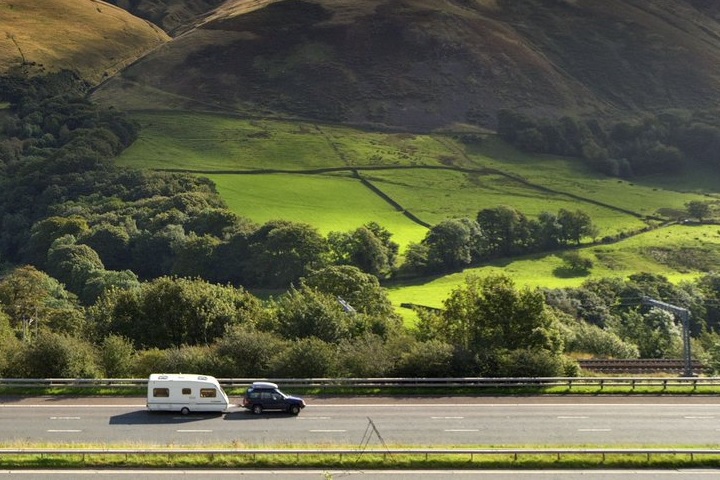 Motorists who tow trailers and caravans are being urged to carry out basic safety checks before embarking on journeys this summer.
Statistics show there are approximately 4,000 incidents every year involving all sorts of trailers, equating to 11 per day.
To combat this, Highways England is asking motorists to ensure their vehicle and load are connected correctly and securely, and that they have the correct licence and insurance.
The Government agency says incidents often arise from 'preventable mistakes', including poorly loaded and overloaded vehicles and driving too fast for the road conditions.
Highways England is calling on motorists to reduce the risk of inherent instability by making sure the vehicle and trailer are correctly matched, with sufficient 'nose weight'.
It is telling drivers to take particular care when going downhill and if overtaking – to ensure that speed does not build up excessively.
Stuart Lovatt, Highways England's strategic road safety lead, said: "Thankfully incidents are very rare but now is the time to remind motorists of the need to make sure you have carried out proper checks and have loaded the trailer or vehicle correctly.
"We have all sorts travelling on our network including horse boxes, trailer tents and leisure vehicles such as boats and caravans. Our message is really simple, check it before towing it. So that everyone gets home, safe and well."
---