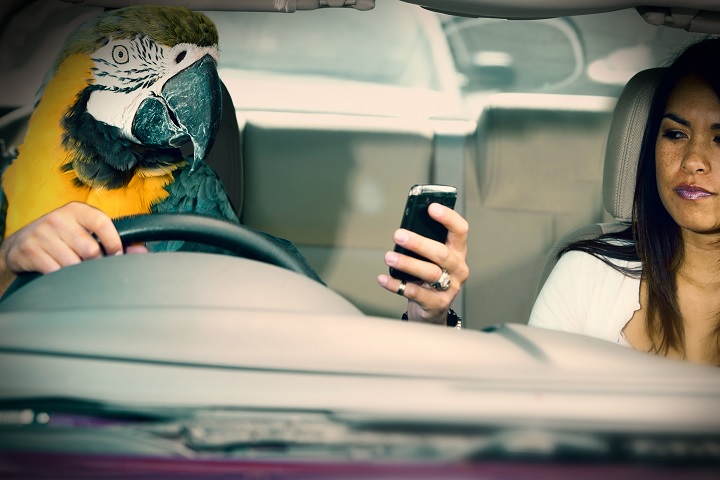 The Honest Truth has launched a 'new and improved' range of educational materials to help driving instructors relay road safety messages to learner drivers.
Founded in 2009, The Honest Truth is a national road safety charity which works in close collaboration with emergency services, local authorities and approved driving instructors to improve young driver safety.
The campaign graphics feature the use of animal heads to depict risky driving behaviours.
The refreshed look was launched at Young Driver Focus 2019 – an annual conference to help road safety professionals address the challenge of reducing casualties caused by young, novice drivers.
Sgt Olly Tayler of Devon and Cornwall Police – who founded the Honest Truth – addressed delegates at the event, saying the rebrand brought the scheme 'up to date for 2019 and beyond'.
The rebrand includes a new website which hosts a suite of resources for new drivers, parents and driving instructions.
Among the resources is 'My Car My Rules' – which aims to empower young drivers by getting passengers to abide by a set of rules laid down by the driver.
Also available to download are 'Truth Cards' – provided to those learning to drive with an Honest Truth approved driving instructor.
Learners are encouraged to use the cards to record information about each of the 10 'truths' about safer driving – covering subjects including mobile phones, drink driving and speeding.
Those who complete all 10 truths are eligible to enter a free prize draw.
---