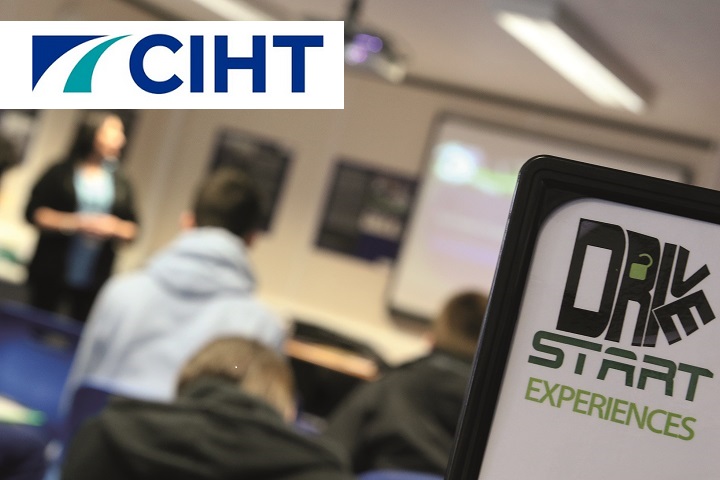 A young driver intervention delivered by Agilysis on behalf of Safer Roads Berkshire is one of four shortlisted for the 2018 John Smart Road Safety Award.
Presented by the Chartered Institution of Highways and Transportation (CIHT), the John Smart Road Safety Award is in recognition of the CIHT's former director of technical affairs, who passed away suddenly in 2012.
The winner will be revealed at the 2018 CIHT Awards' ceremony in London on 14 June.
The shortlisted Safer Roads Berkshire/Agilysis intervention, DriveStart was a recent winner in the 2018 FirstCar Young Driver Road Safety Awards scheme, picking up the accolade 'Best Partnership Scheme'.
Launched in 2011, DriveStart is a long-term young driver programme which centres around a series of education days. The initiative is a partnership between public sector road safety professionals and private organisations.
Rather than deliver a broad, fear-based education and awareness message to large audiences, the workshops are for 30 young people, who often work in smaller groups.
Games and demonstrations are used to employ a variety of behavioural change techniques including action planning, social comparison, problem solving and behavioural practice.
The course evaluation has shown that participants appreciate interactivity, especially where this is reinforcing positive behaviour, showing them how to engage in correct actions and providing coping mechanisms for challenging situations.
Also shortlisted for the award is the design, engineering and project management consultancy Atkins, for its 'Visibility Safety Research', which investigated the relationship between 'achieved visibility distances' at priority junctions and their safety performance.
Atkins deployed Light Imaging Detection and Ranging Technology (LiDAR) for the first time on a Design Manual for Roads and Bridges (DMRB) research task – something which could be used in the 'future development of standards and to improve road safety'.
The third nominee is Scotland TranServ for the A75 Route Action Plan, which incorporated the use of speed reduction vehicle activated signs.
The system identifies both the class and speed of a vehicle and links to a vehicle activated sign, which displays the appropriate speed for the vehicle, accompanied with a 'SLOW DOWN' message.
In the first nine months of operation, the number of collisions has reduced by more than 20% compared to the corresponding nine month period the previous year – an vehicle speeds have reduced by 12.5%.
The final organisation shortlisted is Transport for London, in recognition of its 'HGV Reduction and Management Strategies'.
In London, HGVs make up less than 4% of the miles driven but are involved in more than 60% of cyclist and 20% of pedestrian fatalities (2015 figures).
A number of 'innovative' methods have since been introduced to improve safety, including: improving the way vehicles are managed at construction sites, helping contractors to reduce 'bottlenecks' at the site gate, and initiatives to reduce the number of HGVs on the Capital's road network.
---