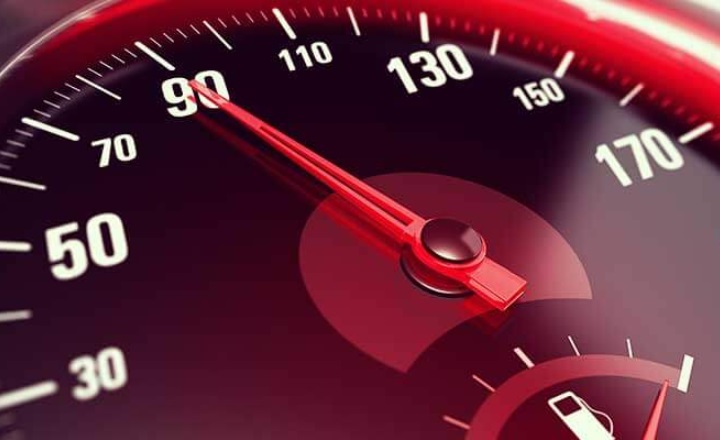 Instances of speeding among young drivers increased by around a fifth in the hour before England's World Cup matches earlier this summer – and more than 40% before the semi final – new data suggests.
Analysis by insurethebox, providers of black box telematics insurance for young drivers, shows that instances of speeding increased by 43% among the company's 17-24 year-old drivers, before the semi-final against Croatia.
Speeding also increased before the Sweden quarter-final (23%) and the Columbia round of 16 fixture (14%) – as well as the group stage games against Tunisia (17%), Panama (29%) and Belgium (7%).
Insurethebox says the data 'suggests that young football fans take their eye off the speedometer and put their foot on the accelerator ahead of a big game'.
With the 2018-19 football season now underway, insurethebox hopes its data can help fans understand that 'no matter how important the game, they could be scoring an own goal if they don't keep to the speed limit'.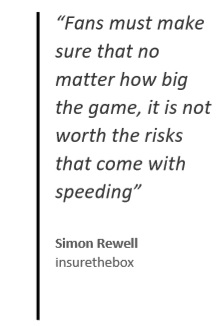 Simon Rewell, road safety manager at insurethebox, said: "Fans must make sure that no matter how big the game, it is not worth the risks that come with speeding.
"Leaving five minutes earlier is a much safer way of getting home for the game – and avoids the risk of a collision that could have lifelong consequences."
insurethebox says its analysis suggests that the level of speeding during England's World Cup campaign was largely dictated by the importance of the game.
In the hour before England played Belgium – which was effectively a dead rubber with both teams already qualified for the knockout stage – the incidence of young drivers speeding increased by just 7%.
However, as previously stated, before England's semi-final against Croatia there was a 43% hike – meaning young drivers spent one in every five miles speeding, compared to the norm of one in every nine miles.
The analysis shows that while young men increased their speed by an average of 38%, speeding among young female drivers increased by 31%.
Commenting on the statistics, Liz Brooker MBE, vice chair of Road Safety GB, said: "Helping young drivers to understand the risks associated with inappropriate speed is vital to help reduce the number of collisions and casualties caused by speeding.
"At Road Safety GB we believe that a combination of communication and intervention can deliver measurable results.
"The 2018 National Road Safety Conference later this year will set out to demonstrate how road safety professionals can combine the four 'E's' – education, enforcement and engineering, underpinned by evidence – to deliver casualty reduction improvements. This analysis by insurethebox will provide useful insight for that debate."
Through a telematics black box installed in the vehicle, insurethebox uses individual driver data to determine the risk profile of each policyholder and calculate their premiums.
insurethebox shares driving data with customers through a personalised online portal, empowering them to better manage their driving habits in order to reduce their risk profile – and therefore their premiums.
Simon Rewell continued: "Using analysis of more than four billion miles of driving data that insurethebox has collected over the last eight years, we know that young drivers are four times more likely to crash in the first three months of their policy than their final three.
"insurethebox proactively contacts drivers who speed, giving them the information they need to manage their driving behaviour and reduce their risk of an accident.
"Over the last two years, our award-winning speed reduction campaign has used unique insights to enable us to communicate with customers who frequently speed, highlighting the risk of an accident and urging them to slow down and take more care.
"As a result, we have seen speeding instances among the highest risk drivers reduce by about 28%. This has cut the frequency of accidents among young drivers by 9%."
---