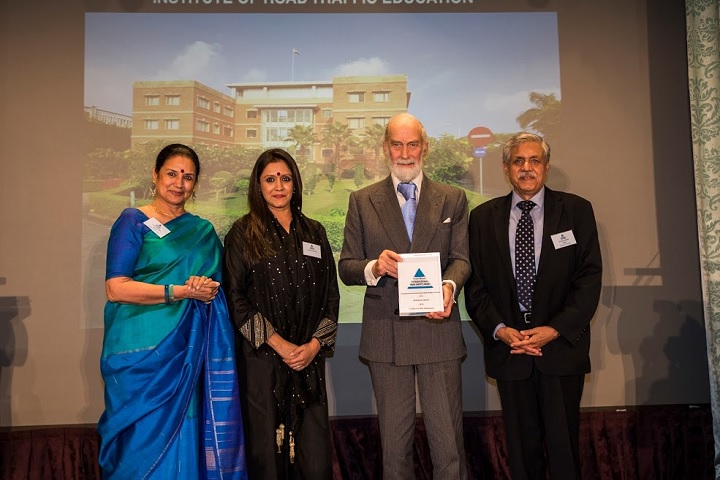 An Indian-based research organisation has picked up the top accolade at the 2018 Prince Michael International Road Safety Awards' ceremony, recognising the 'major contribution' it has made across the globe.
The Institute of Road Traffic Management (IRTE) Delhi was named winner of the prestigious Premier Award during the awards' annual luncheon in London on 11 December.
Formed in 1991, IRTE is a research-based organisation which has worked with an interdisciplinary group – including educationalists, doctors, journalists and engineers – to improve road safety in India.
IRTE works in partnership with the corporate sector, governments and regulatory bodies to apply evidence-based knowledge-sharing programmes in a wide area of traffic management – with safety at the core of all it does.
IRTE was presented with the Premier Award in recognition of the 'major contribution' it has made to international road safety.
The Prince Michael International Road Safety Awards recognise outstanding achievement and innovation worldwide – with the most outstanding examples of international road safety initiatives given public recognition through the scheme.
IRTE follows in the footsteps of Bosch Global who picked up the 2017 accolade in recognition of its electronic stability control (ESC) technology.
---