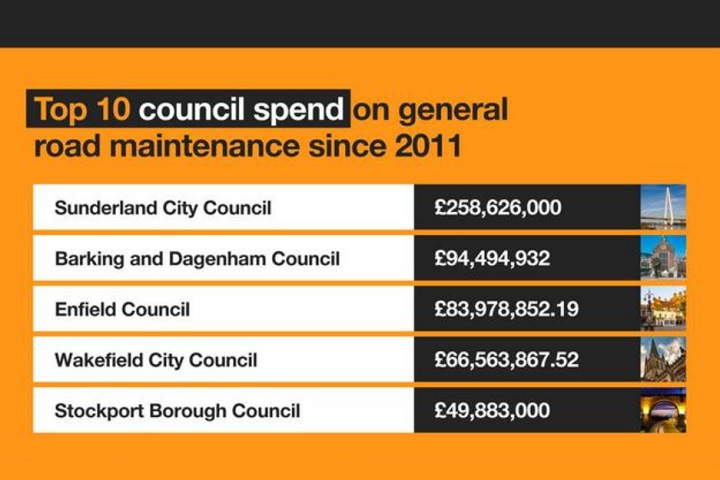 A new report by Halfords has uncovered Sunderland City Council to be the biggest spenders on road maintenance over the last 10 years.
The Council Road Maintenance Spending report is based on the results of FoI requests to 36 metropolitan and London borough councils.
As well as figures on general road maintenance, the data also includes spending on street lighting, electric vehicle support, drainage, cycle lanes and the green recovery. 
It found that Sunderland City Council has invested the most into local roads over the past decade, spending £258.6million. 
The council also invested more than any other on road maintenance in an individual year, with £42,913,000 spent in 2016-17.
The Halfords report notes there 'are no signs of this changing', as the port city recently allocated £8.74 billion towards 243 highways and maintenance projects across the area.  
Second and third place went to Barking and Dagenham Council and Enfield Council respectively.
A spokesperson at Halfords said: "It's no secret that the UK's roads require a lot of TLC with potholes and road debris costing drivers time and money, and sometimes causing a danger to life. 
"Currently it will take around £10billion and more than a decade to clear the current local roads repair backlog as a result of cancelled plans due to the COVID-19 pandemic. 
"It's important that councils invest in road maintenance to ensure roads are safe for all users including motorists, cyclists and pedestrians.
"It's great to see large financial investments into local roads from councils over the past ten years, however, it's very concerning that there are still a lot of road repairs required over the course of the next decade."
---