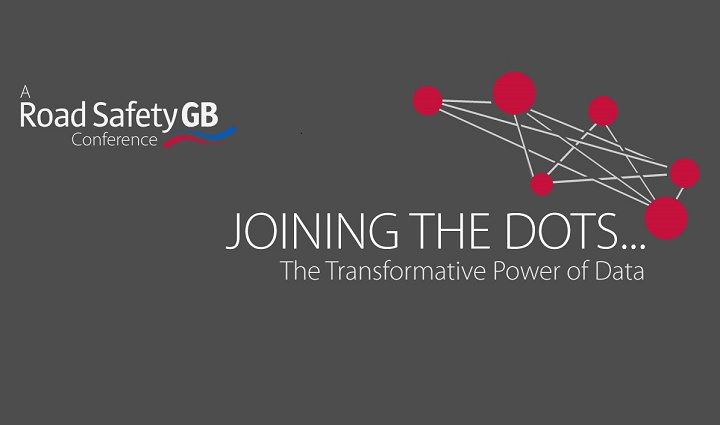 With less than two weeks until the event, a limited number of delegate places are still available for the 2019 Data Analysts' Conference.
Organised by Road Safety GB in partnership with Agilysis, the fourth edition of 'Joining the Dots' is sponsored by Jenoptik Traffic Solutions and takes place in London on 5 March 2019.
The theme for the 2019 event is 'The Transformative Power of Data', with the programme focusing on topics including data science and measuring behaviour.
The agenda is now complete, with 15 industry experts set to address delegates on a variety of subjects.
The morning's keynote address is being delivered by the DfT's Katherine Williamson, who will provide the agency's perspective on the future of road safety analysis.
Also in the first session, Wouter Van den Berghe from the Vias Institute (Belgium) will discuss the Global ESRA initiative – a project designed to provide scientific support to road safety policy making at the national and international levels.
Other highlights include a presentation from David Davies, executive director of PACTS, who will discuss the need for road safety performance indicators – while Richard Leonard, Highways England, will present on 'lead indicators'.
Elsewhere on the agenda, the conference will also welcome the winner of the International Transport Forum's 2018 young researcher of the year, Dr George Ursachi (Agilysis), who will showcase how creative use of data has helped enhance public policy.
A focus on vulnerable road users is provided by Nicola Wass (SoMo) and Tanya Fosdick (Agilysis), who are looking at adult pedestrians in Liverpool, and Dr Rachel Aldred who will cover data on cycling injury risk.
Jeremy Phillips, Road Safety GB's director of research, said: "Analysts are critical to targeting, devising, and evaluating road safety interventions – whether they come from highway authority, police, fire and rescue or consultancy backgrounds.  

"With clients spanning education, enforcement and engineering it's never been more critical that analysts are supported and inspired through events such as Joining the Dots.

"This fourth edition of the Joining the Dots fully establishes it as the principal event of its kind for both analysts and their clients."
A limited number of tickets remain available for Joining the Dots, priced at £125 (plus VAT). For more information or to book a place, visit the event's website.
---