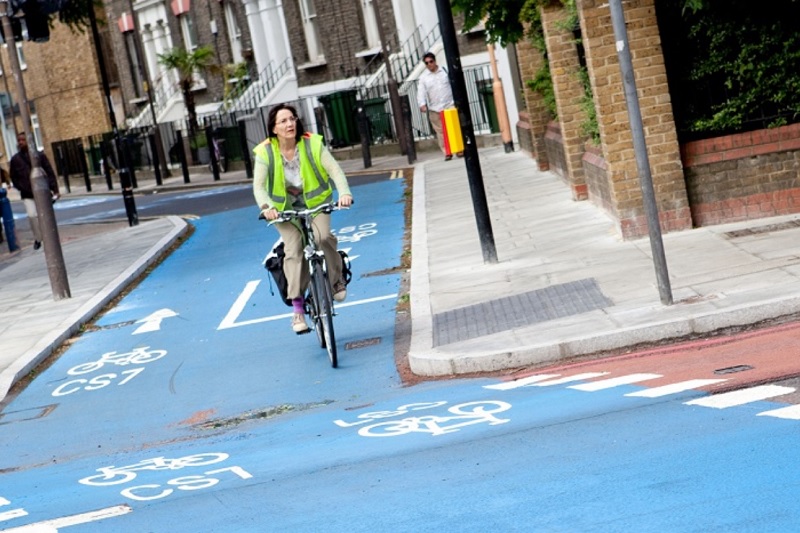 The London Road Safety Council is stressing the importance to all road users of staying safe and maintaining social distancing rules when making essential journeys.
Under measures in place since 24 March to slow the spread of coronavirus, people are only allowed to leave home for very limited and essential purposes, including shopping and exercise.
While early evidence suggests these measures are reducing the number of vehicles on the road – there is also evidence to suggest average speeds are on the rise.
In the last two weeks, the Metropolitan Police has seen an average speed of 37mph in 20mph zones.
The London Road Safety Council says the NHS has more than enough to deal with during these difficult times – and is encouraging all road users to do 'whatever we can' to avoid becoming injured and requiring medical attention.
Mark Bunting, public relations officer for the London Road Safety Council, said: "Most of us seem to understand the importance of distancing ourselves from other people that are not from the same family unit during the Coronavirus pandemic.
"It is important that when we do head out to get our essential shopping or for exercise, that we keep ourselves safe while maintaining that distance.
"It would be easy, for instance, to concentrate so much on keeping a proper distance from other pedestrians that we start to automatically step into the road when passing others on the pavement, putting ourselves at increased risk from passing traffic.
"The NHS has more than enough to deal with during these difficult times, so we need to do whatever we can to avoid becoming injured and requiring medical attention."
Rules to observe during the coronavirus pandemic:
If you are walking or running and other people are walking or running from the opposite direction, plan early for how to observe distancing rules.

Keep to the far left of the pavement and look for driveways to step into or verges to step onto while waiting for the others to pass
When there aren't driveways or verges and one of you is going to have to step into the road to maintain distance, it should always be the person who is walking towards the flow of traffic so they can see approaching vehicles – This would normally mean stepping left into the road (unless the road is one-way to traffic)

If you are cycling on the road and passing people that are walking or running on the pavement, plan early if you are going to have to move to your right to be able to follow distancing rules.

Always look over your right shoulder for traffic approaching from behind you before moving over
Signal your intention to move to your right to warn drivers that you are changing course

If you are driving during the epidemic, look well ahead for pedestrians and cyclists and anticipate their possible actions.

Slow down to give yourself more time to respond to their actions
Keep an increased distance from the kerb when passing pedestrians, particularly where groups are passing each other from opposite directions
Give cyclists plenty of room when passing them
---