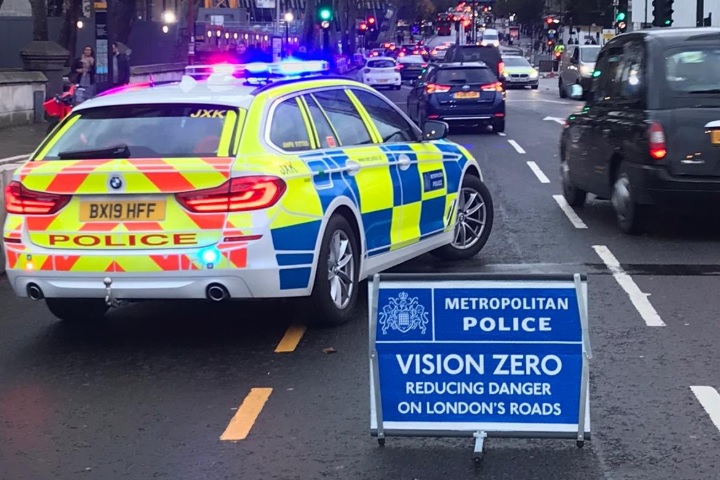 Drivers in London are being encouraged to take time and ensure their vehicle is ready for the road during the winter months.
As part of the Met Police's new #ReadyForTheRoad campaign, officers are carrying out a range of educational and enforcement activities to highlight the dangers faced at this time of year – including driving in the dark and in adverse weather conditions.
The Met Police is warning drivers that failing to correctly prepare a vehicle – such as adequately cleaning the windscreen – could leave them liable for three penalty points and an on-the-spot fine of £100.
Detective supt Andy Cox, head of the Met's Road and Transport Policing Command, said: "Due to daylight and weather conditions, your mode of transport is particularly vulnerable to a collision in the winter. Be responsible and make sure it is safe and ready for the road. 
"This is in the interests of your safety and the millions of others using the roads around London every day.
"My message to all road users is the same: take the time to prepare for your journey, however short. It could save a life."
The campaign is being supported by Neha Santasalo, whose sister, Dr Jasjot Singhota was killed in Tulse Hill in January 2017 as she walked along a zebra crossing.
Dr Singhota was struck by a driver whose view of the road was obstructed by frost on his windscreen.
Neha Santasalo said: "My sister's death was entirely unnecessary and if I can help save one life or prevent serious injuries on the road through this message, then I will be proud to have that as part of her legacy and life-long commitment to helping people, and to prevent another family from having to go through what ours did.
"When it's cold, frosty or even snowing outside, many of us are eager to rush to the comfort of our car and get going. 
"As a working mum, I completely get that. With all the features of modern cars, it's easy to understand why so many people expect the car to do the road prep for them and get windscreens and side mirrors ready for the road."
---