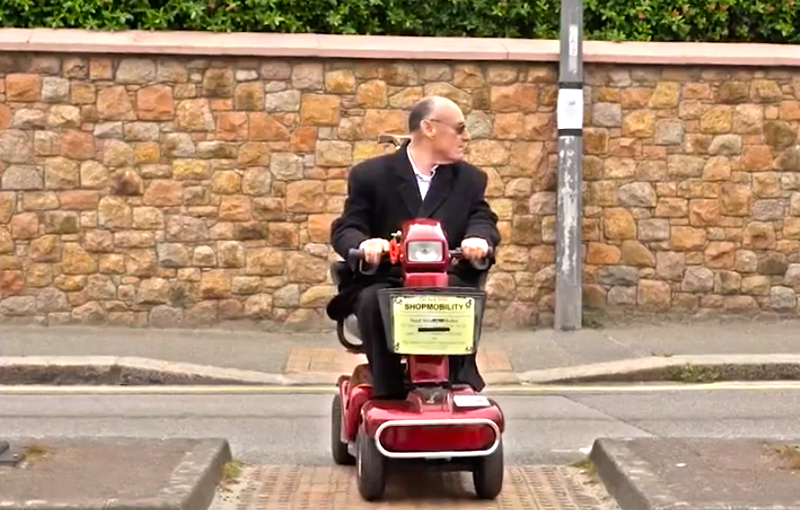 249 collisions involving mobility scooters were recorded in 2018 across Great Britain, compared with 236 in 2017.
The casualty increase, shown in stats published by the DfT, has been picked up by THIIS (The Homecare Industry Information Service), the trade magazine and website for the mobility, disability and rehabilitation industry.
The DfT data shows there were 13 fatal and 64 serious collisions, with 172 resulting in slight injuries. THIIS says 180 of these collisions occurred on roads, while 69 happened on pavements and footpaths.
Male mobility scooter drivers were involved in more incidents than their female counterparts, 92 involved drivers over the age of 75 years, with 19 of these aged 90 years and over. 39 of the incidents included a mobility scooter overturning.
THIIS says that with many mobility scooter collisions going unreported, the 2018 total was 'likely far greater than the 249 number provided by the Government'.
While the 2018 figure represents a 5.5% year on year increase, it is still lower than the 260 recorded in 2016 which, according to THIIS, 'could suggest the industry's efforts to address safety concerns over the past three years have been having an impact'.
Speaking at the Older Road User Conference in September 2019, Dr Duncan Guest from Nottingham Trent University estimated the number of mobility scooter users in the UK to be between 300-350,000, and said the number is increasing at a rate of 5-10% per year.
Dr Guest headed up a two year project which looked at hazard perception in mobility scooter users at road crossings, in which 18% of users reported experiencing a collision over a three-month period.
Dr Guest said there is evidence of a lack of training opportunities, and a desire for more training from mobility scooter users.