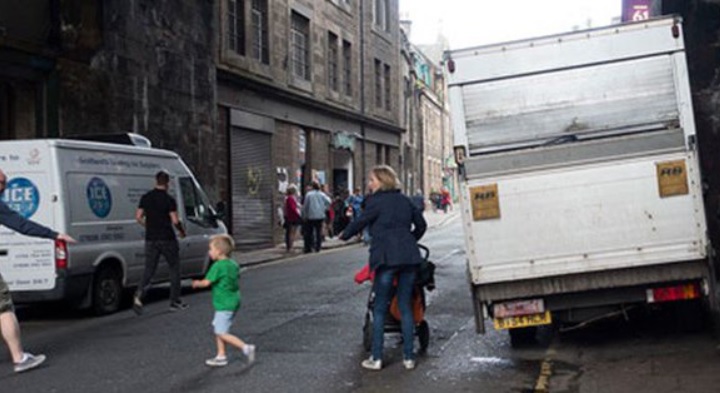 A national ban on pavement parking would send out a clear message that pavements are for people – according to Living Streets Scotland.
The Scottish Parliament is currently considering new legislation to help make the nation's transport network 'cleaner, smarter and more accessible than ever before' – including a ban on pavement and double parking.
The Transport (Scotland) Bill – first introduced by Derek Mackay MSP in June 2018 – also focuses on low-emission zones, road works and bus services.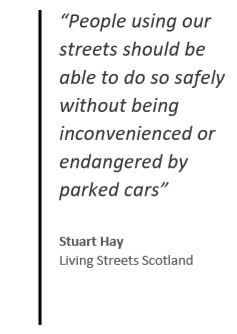 Providing evidence to the Scottish Parliament's Rural Economy and Connectivity Committee (RECC), Living Streets Scotland has submitted a robust call for car-free pavements – with no loopholes.
Stuart Hay, director of Living Streets Scotland, said: "Plans to outlaw footway parking should be supported by MSPs from all parties that care about people with disabilities, older people, parents and children.
"A national ban sends a clear message that pavements are for people. And people using our streets should be able to do so safely without being inconvenienced or endangered by parked cars forcing them off the pavement and into the road."
The RECC is currently scrutinising the legislation following the consultation period. Living Streets Scotland will be giving further evidence to the RECC on 7 November.
In September, a host of charities, campaign groups and other organisations, along with nearly 17,000 member of the public, urged the UK Government to outlaw 'dangerous' pavement parking.
In June, a ban on pavement parking was among the measures recommended in a new manifesto published by an alliance of cycling and walking organisations.
---