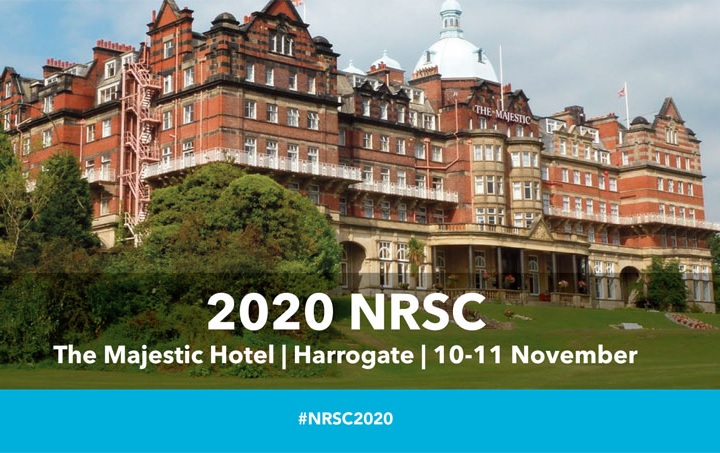 While all conferences and other events scheduled for the first half of 2020 have been cancelled or postponed, preparations for the 2020 National Conference continue in anticipation that the event will go ahead as planned.
The 2020 National Road Safety Conference is scheduled to be held in Harrogate on 10-11 November, with more than 100 delegates already registered to attend. 
The conference in co-sponsored by Jenoptik and Westcotec, and 15 organisations have registered to participate in the exhibition which runs alongside the conference.
The conference committee issued a call for papers on 25 February, and then met by conference call on 24 March to review expressions of interest from potential speakers.
As a result, there are now 14 confirmed speakers and presentations published on the event website, and a further 10 have been offered a speaker slot, subject to final confirmation.
Nick Rawlings, who project manages the conference on behalf of Road Safety GB, said: "It seems a little odd to be working on the conference at this time, but we are all hoping that by the time we get to November things will be back to something more like normal.
"We've had an excellent response from people wishing to speak at the conference and are making good progress with the agenda – though we are still welcoming submissions from other potential speakers."
Anyone interested in pitching for a speaker slot can still do so by contacting Nick Rawlings by email – supplying a title and brief overview of the proposed presentation, along with a brief speaker biog.
National Conference returns to Harrogate
2020 will be the second time National Conference has been held at The Majestic in Harrogate, with the 2013 event also staged at the same venue.
The Majestic has recently benefited from a £15m refurbishment, completed just before the end of 2019, and is now formally known as the DoubleTree by Hilton Harrogate.
For National Conference, Road Safety GB has secured total occupancy of The Majestic's 184 bedrooms, with overflow rooms in an adjacent hotel.
The 2020 National Conference is being organised by a committee drawn from the Road Safety GB Yorkshire and Humberside Region.
Earlier start and finish
Following feedback from 2019 National Conference attendees, the conference will start earlier on day one (11am on 10 Nov) – and finish immediately after lunch on day two (11 Nov), with a series of optional workshops in the afternoon.
In view of this, there is the option for attendees to book accommodation (B&B) at The Majestic the evening prior to the conference (9 Nov).
Click here to register to attend or for more information contact Sally Bartrum (delegate registration/exhibition) or Nick Rawlings (agenda & speakers) on 01379 650112.
---