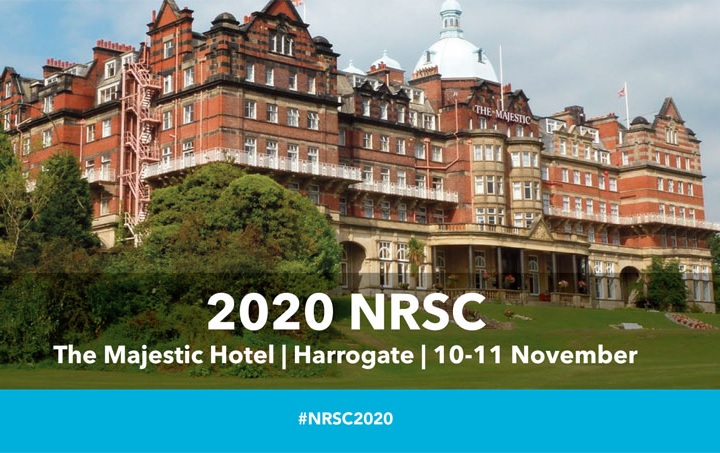 The 2020 National Road Safety Conference organising committee has issued a call for papers, after publishing details of the topics to be covered on the agenda.
The 12th running of National Conference takes place at The Majestic Hotel in Harrogate on 10-11 November.
Delegate registration for the event, which is being co-sponsored by Jenoptik and Westcotec, opened in January – and around 100 people have already booked to attend.
The 2020 conference will follow a similar format to previous years, with both a main and fringe programme running concurrently.
The main conference programme will include the following five sessions: 

Speed dating
A series of quick-fire presentations (5 mins) by road safety practitioners outlining schemes and interventions the have, or are currently, implementing. 
Road safety finance and delivery in the new decade
This session will look at how road safety services are currently financed and delivered, and the direction of travel going forward. Road safety teams are invited to put forward presentations outlining their current arrangements including sources of funding and who they partner with to deliver services (and secure funds), including colleagues in fire & rescue, public health and active travel.
What's on the horizon?
A series of presentations looking at emerging road safety issues likely to impact on road safety professionals going forward. Topics may include: the environment/climate change, Brexit, e-scooters & e-bikes, autonomous vehicles, smart cities, in-vehicle technology and the increasing risk of in-car distraction, and delivery drivers/riders.
Influencing road user behaviour
A series of presentations, primarily by practitioners, showcasing interventions where behaviour change techniques have been deployed in order to positively influence road user behaviour. Presenters will be encouraged to outline lessons learned and give examples where the outcome was perhaps not as anticipated, as well as successes. The session could also include a presentation(s) by communications expert(s) outlining how road safety professionals can utilise contemporary and emerging communications channels/options including social media and influencers etc.
Topical topics
A 'catch all' session comprising subjects of interest to road safety practitioners that are not covered in the sessions detailed above.
Potential speakers are asked to provide the following information, by email, to Nick Rawlings by 5pm on 16 March:
Title and brief overview/summary/abstract of the proposed presentation

Brief speaker biog
More information is available on the National Conference website.
National Conference returns to Harrogate
2020 will be the second time National Conference has been held at The Majestic in Harrogate, with the 2013 event also staged at the same venue.
The Majestic has recently benefited from a £15m refurbishment, completed just before the end of 2019, and is now formally known as the DoubleTree by Hilton Harrogate.
For National Conference, Road Safety GB has secured total occupancy of The Majestic's 184 bedrooms, with overflow rooms in an adjacent hotel.
The 2020 National Conference is being organised by a committee drawn from the Road Safety GB Yorkshire and Humberside Region.
Earlier start and finish
Following feedback from 2019 National Conference attendees, the decision has been taken to start the conference earlier on day one (11am on 10 Nov) – and finish immediately after lunch on day two (11 Nov), with a series of optional workshops in the afternoon.
In view of this, there is the option for attendees to book accommodation (B&B) at The Majestic the evening prior to the conference (9 Nov).
For more information, contact Sally Bartrum or Sharon Wilkinson (delegate registration/exhibition) or Nick Rawlings (agenda & speakers) on 01379 650112.
---