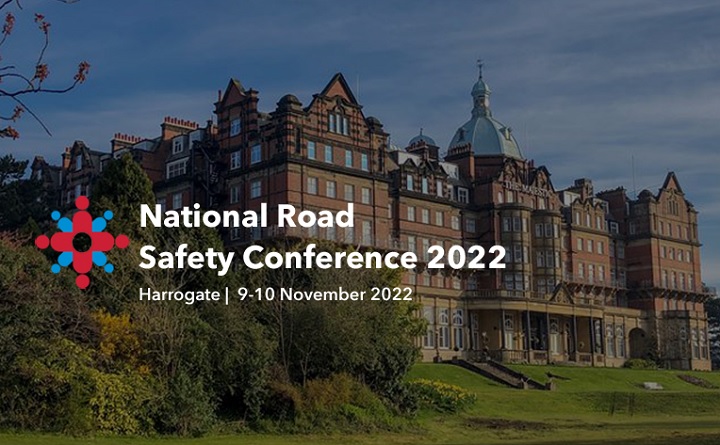 Four National Road Safety Conference presentations will provide tips, guidance and advice for those about to embark on the Vision Zero journey and adopt a Safe System approach.
Many road safety teams across the UK are either working on, or have recently published, their strategies to eliminate road deaths and serious injuries within a given timescale using the Safe System.
The 'Road to Vision Zero' session at National Conference will feature presentations from representatives of organisations already using the Safe System approach – including Alison Lowe (West Yorkshire Deputy Mayor for Policing and Crime) and Simon D'Vali (West Yorkshire Safer Roads Steering Group).
In a joint presentation, Alison will provide an update on the Vision Zero position in West Yorkshire in its first year of delivery, while Simon will set out a new concept around data analysis using multiple data sources (including police and health data).
Matt Staton, road safety partnership delivery manager for Cambridgeshire and Peterborough, will provide a practitioner's perspective.
Cambridgeshire and Peterborough embarked upon adopting a new Vision Zero strategy in 2020. Two years on, this presentation will outline some of the successes, challenges and lessons learned on the journey so far, in the hope of informing others already on, or looking to start their own journey.
The other presentations in the session are:
Safe system cultural maturity; developing a transformative model for organisations
Delivered by Dan Campsall, chairman of Agilysis
Organisations can declare that they are adopting a Safe System approach but if their corporate culture doesn't reflect the right motivations and actions, it will not deliver actions to create the Safe System they envisage. This presentation looks at the Safe System Cultural Maturity Model (SSCMM), launched earlier this year, which can be used diagnostically to assess the degree to which the Safe System approach is permeating policy and practice within road safety organisations.
The Safe System Approach and Vision Zero – Can We Make Them Work?
Delivered by Iain Temperton, Traject road safety specialist and Tanya Fosdick, research director at Agilysis
Using specific examples of partnerships that are on that journey, this presentation will explore the benefits of adapting strategies, structures and delivery plans to fully function within a Safe System approach whilst aspiring to the Vision Zero goal. There will also be examples of the barriers to change, be they political, structural or financial, as well as discussion of the need for a central point of focus or shared ownership of ambitions and targets.
Register for National Conference
The National Road Safety Conference, Road Safety GB's flagship event, has not been held as a live conference since 2019, but will return later this year at The Majestic Hotel in Harrogate on 9-10 November.
It total, almost 30 presentations are now confirmed for the main and fringe conference programmes. More information about all of these can be found on the National Conference website.
Delegate registration is open, with a special rate for Road Safety GB and Academy members. Full/residential and day delegate packages are available, as is the opportunity to book accommodation on the evening prior to the conference (8 Nov).
Click here for prices and/or to book a place.
---