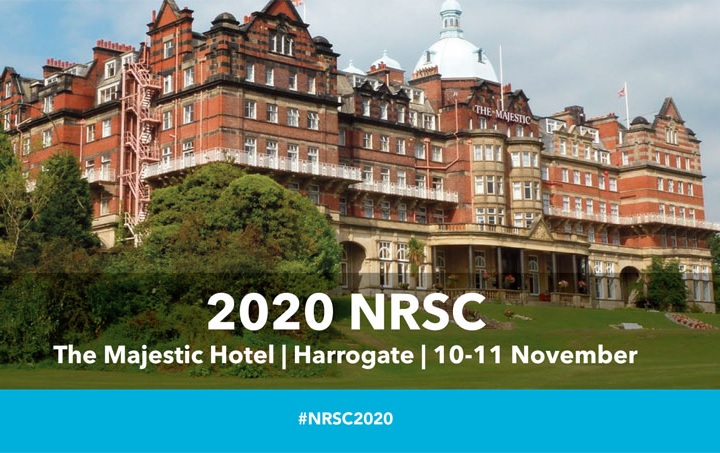 The 2020 National Road Safety Conference, the 12th edition of the annual event, will take place at The Majestic Hotel in Harrogate on 10-11 November.
2020 will be the second time National Conference has been held in Harrogate, with the 2013 event also staged at the same venue. 
Since then, Road Safety GB's flagship event has grown in size and stature – with the 2019 edition at the Telford International Centre attracting more than 320 delegates across the two days.
The Majestic has recently benefited from a multi-million pound refurbishment, completed just before the end of 2019, and is now formally known as the DoubleTree by Hilton Harrogate. 
The hotel is one of Harrogate's landmark buildings, sitting in landscaped gardens overlooking the beautiful North Yorkshire spa town. It is within walking distance of shopping, dining and historical attractions and a comfortable 10-minute walk from the bus and train stations. There is plentiful onsite car parking.
For the National Conference, Road Safety GB has secured total occupancy of The Majestic's 184 bedrooms, with overflow rooms in an adjacent hotel.
The 2020 National Conference is being organised by a committee drawn from the Road Safety GB Yorkshire and Humberside Region. The conference committee will meet for the first time on Monday 13 January in Harrogate.
The conference will be officially launched in the coming weeks, when more information will be made available on the format of the sessions and conference themes. At the same time, delegate registration will open, with an early bird rate for Road Safety GB and Academy members.
Previous attendees and Road Safety GB and Academy members will be notified when the booking process goes live. Anyone else wishing to be notified should contact Sally Bartrum by email.
---