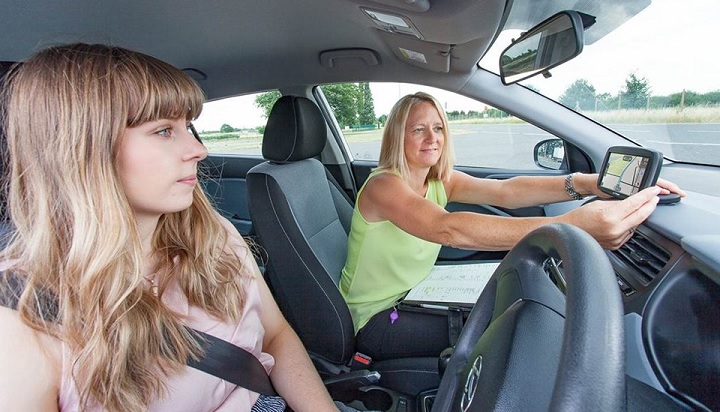 The new driving test – introduced to ensure learner drivers 'face a more realistic assessment of their driving ability' – has been broadly welcomed by road safety stakeholders.
However, GEM Motoring Assist is disappointed there is nothing in the new test about 'driver attitude', Brake is still lobbying for a graduated driver licensing system – and the RAC is concerned about a new manoeuvre which 'contravenes the Highway Code'.
Click here to read the full news item.
Stakeholder reaction:
---
Road Safety GB
Sonya Hurt, chair of Road Safety GB, said: "We fully support the changes that have been introduced in the new practical driving test, which we believe will provide a more realistic assessment of a candidate's ability to drive without supervision.
"Modern vehicles feature an increasing array of driver assist technology, and as such it is sensible and realistic to test the candidate's ability to use a sat nav system.
"We also welcome the fact that the new regime will allow test candidates more time on the rural road network, where the consequences of inexperience can be particularly devastating.
"We are looking forward to the roll-out of a driving test designed for the 21st Century."
---
RAC
Simon Williams, RAC spokesman, said: "The RAC is supportive of the driving test being updated as it should reflect the way driving has changed over the years.
"Following directions from a sat-nav has now been included which is sensible as they are so commonly used by motorists. Going forward, the driving test must also keep up-to-date with future technological changes.
"And while manoeuvres like turning in the road and reversing round a corner will no longer be tested they should still be taught to new drivers by their instructors.
"These have been replaced by important manoeuvres like parallel parking and parking in a bay, and a more controversial one – pulling up on the right-hand side of the road, reversing for two car lengths and rejoining the traffic – which effectively contravenes rule 239 of the Highway Code which says drivers must not park facing against the traffic flow."
---
IAM RoadSmart
Neil Greig, IAM RoadSmart director of policy and research, said: "Experts from IAM RoadSmart have helped to design and evaluate the new elements of the test and we are very excited about the road safety benefits it could deliver.
"Our key aim was to ensure the test reflects the real world as much as possible and also encourages learners to gain experience of as wide a range of traffic situations as possible. By doubling the independent driving element of the test and introducing a sat-nav for an unknown route new drivers will have to practice more.
"A common criticism of the old test was that it always used the same well known routes which L drivers could learn by rote! The new reversing manoeuvres replace the three point turn which no one ever used and dealing with a bay is much more like everyday parking.
"Finally, asking questions whilst driving can help the learner to multitask and deal with passengers. New drivers with relevant skills and more experience can only be good news for road safety."
---
GEM Motoring Assist
Neil Worth, GEM Motoring Assist's road safety officer, said: "Just about anyone can learn to parallel park or follow a satnav. We believe a key component to a lifetime of safe driving is attitude, and in particular how to treat fellow road users.
"Drivers who implement GEM's core values of courtesy, care and concentration on all their journeys are almost certain to experience reduce stress levels and fewer road rage incidents, meaning an altogether safer road environment.
"We are disappointed that nothing has been brought into the new test that covers this vital area of road safety."
---
Brake
Jason Wakeford, director of campaigns for Brake, said: "One in four drivers aged 18-24 crash within two years of taking their test, which is why a greater overhaul of the learning to drive system is needed to reduce needless deaths and injuries.
"A graduated driver licensing system, including a minimum learning period, mandatory training on rural roads and restrictions for newly qualified drivers − such as a zero drink-drive limit − will allow novice drivers to build their skills and experience over a longer period of time.
"This approach has dramatically reduced road casualties in countries including Australia and New Zealand, and could save some 400 lives a year if implemented in the UK.
"There is also the need for better and more affordable public transport, so fewer young people see starting driving in their teens as a necessity."