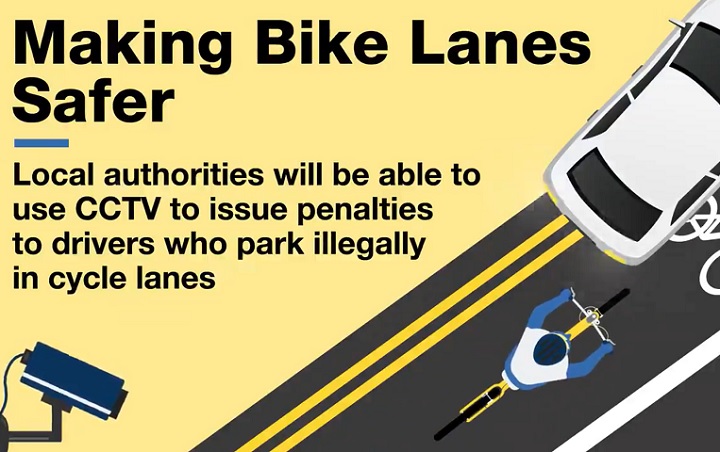 Local authorities are being given new powers to crack down on the misuse of cycle lanes, as part of wider plans to build a 'greener, healthier and more resilient transport network'.
Announced by cycling minister Chris Heaton-Harris on 10 June, local authorities in England will be able to use CCTV to issue penalty charge notices to drivers who park or load illegally in cycle lanes.
It is hoped the measure will help get more cyclists on the road and alleviate pressure on public transport infrastructure – by reducing the risks faced by riders.
The Government says cars parked on cycle lanes pose problems for cyclists, often forcing them into the flow of traffic. 
It adds the use of approved camera devices will make it easier for local authorities with civil parking enforcement powers to take action against offenders.
Chris Heaton-Harris said: "Across the country there has been a surge in the number of people dusting off their old bike from the back of the shed and cycling, or taking journeys on foot, to get from A to B.
"Giving local authorities more powers to stop cycle lanes from becoming blocked will make it safer for cyclists.
"These new measures also build on our recent £2bn investment to create a green, healthier legacy and see more people travelling by bicycle or on foot."
---