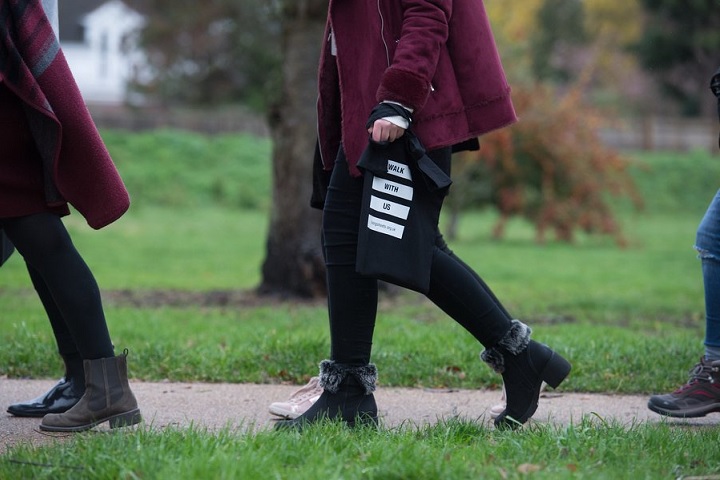 Living Streets has launched a new five-year strategy, as it aims to put walking at the heart of the recovery from Covid-19.
The charity says millions of people have rediscovered walking during the recent lockdown.
However, it adds the pandemic has also revealed that too many streets are 'not fit for purpose' and the 'stark inequalities' faced by local communities.
'Walk With Us' will see Living Streets focus on three outcomes, which work towards its vision of a nation where walking is the 'natural choice for local, everyday journeys'.
This includes campaigning for the Government to position walking at the top of the travel hierarchy for shorter journeys.
Living Streets will also focus on developing design standards for walking infrastructure and strive for equality and inclusion.
Dame Jane Roberts, chair of Living Streets, said: "We have a choice, now, between a cleaner future for people, places and our planet, or continuing with activities which damage our health and environment.
"Transforming the way we move around our towns and cities, will play a significant role in reducing carbon emissions, improving air quality and achieving better physical and mental health.
"Our new strategy will put us firmly on the path to achieve these ambitions, setting out our goals for walking and ensuring we thrive as a well-governed, sustainable and effective organisation."
Mary Creagh, chief executive of Living Streets, said: "During the Covid-19 lockdown, millions of people rediscovered the simple act of walking – the oldest, cheapest and greenest transport there is. B
"But the pandemic saw people struggling with narrow, uneven pavements, crossings that prioritise cars rather than people, and pavement parking.
"Placing walking at the heart of government policy will ensure we build back better and avoid a car-led recovery. It will allow us to tackle the twin epidemics of obesity and loneliness, and create a cleaner future for pedestrians from all walks of life."
---