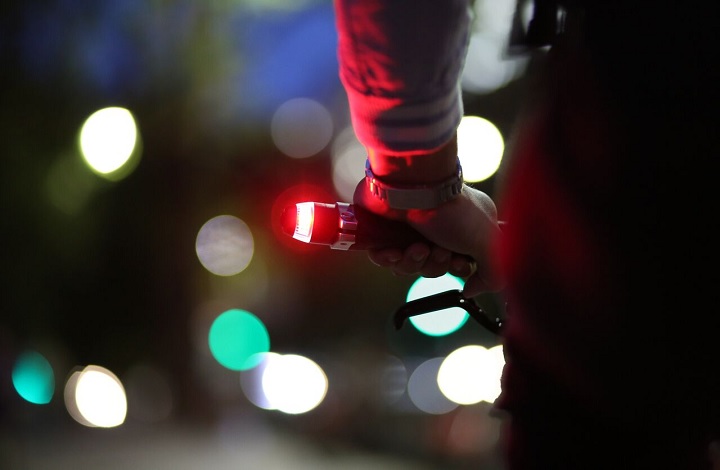 The company behind a product which makes cyclists more visible to oncoming traffic, in a similar way to indicators on cars and motorbikes, has launched a new Kickstarter campaign.
CYCL, a London-based cycling technology startup, launched 'WingLights' – directional indicators for bicycles that magnetically attach to the end of straight handlebars – on Kickstarter in April 2015.
The lights turn on and off with a simple tap and emit a pulsating amber light, just like those on cars and motorcycles, for 45 seconds.
Since launch, the product has gone on to feature on the BBC TV programme Dragon's Den – being described as 'exceptional' by Peter Jones – and has been purchased by 50,000 riders.
Now, CYCL has launched a second Kickstarter campaign for 'WingLights 360' – adapted to include a 'steady light mode' to help highlight a cyclist's width to drivers, while also providing riders with constant visibility.
The product works in a similar manner to the original WingLights – with one tap needed for flashing indicators. However, on the new version a continuous hold provides permanent side lights.
Following what CYCL describes as 'extensive night time cycling tests', it was demonstrated that cars 'tend to pass 85% further apart from the cyclist using the product, compared to the control group'.
To date, the Kickstarter campaign has raised nearly £18,000 – eclipsing the original target of £8,500.
Luca Amaduzzi, founder of CYCL, said: "We have created a product based on the concept that motor vehicles have white and red side lights. We wanted to recreate this for the bicycle market, to ensure cyclists' positioning and intentions are clear to other road users."
---