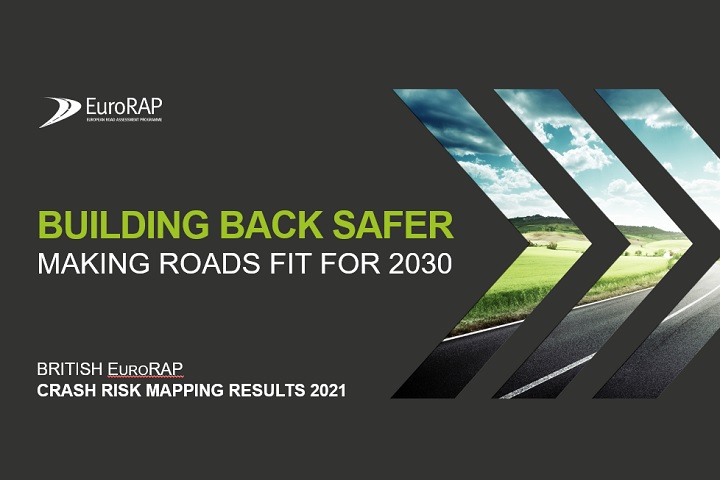 The Covid-19 pandemic presents a 'unique chance to re-shape travel patterns and support healthier travel choices', which in turn could reduce casualties and improve air quality.
That's according to a new report, published by the Road Safety Foundation and Ageas Insurance.
Titled 'Building Back Safer: Making roads fit for 2030', the report calls for safer road infrastructure that includes facilities for active travel.
The report summarises a series of investment packages, aimed at the 10% of the strategic and local road networks in England, Scotland and Wales with the potential to prevent the greatest number of deaths and serious injuries.
It estimates that these investment packages, totalling £1.4bn, could prevent more than 11,000 fatal and serious injuries over the next 20 years.
The report also encourages authorities to embrace concepts such as 20-minute neighbourhoods and 15-minute cities.
These put an emphasis on the liveability of neighbourhoods, and the idea that people will spend more time locally and be able to access health, education, shopping, work and recreation via short cycling and walking trips instead of using a car.
Lord Whitty, chair of the Road Safety Foundation, said: "Ahead of us is a unique opportunity to re-shape the way we move – to plan for healthier mobility – redefining our neighbourhoods to support safer active travel.
"Such changes may help us to deliver lower casualty numbers in the future while also helping to achieve health, exercise, net zero carbon and air quality goals."
Ant Middle, Ageas CEO, said: "While the pandemic may have changed the way that we live and travel in the short term, it has not fundamentally changed the devastating impact of road crashes.
"Let's not slip back to accepting the traditional causes of loss of life on our roads. Let's take the opportunity to build a better transport infrastructure with investment focused on resolving the remaining risky roads used by thousands of people every day. Let's build back safer."
---