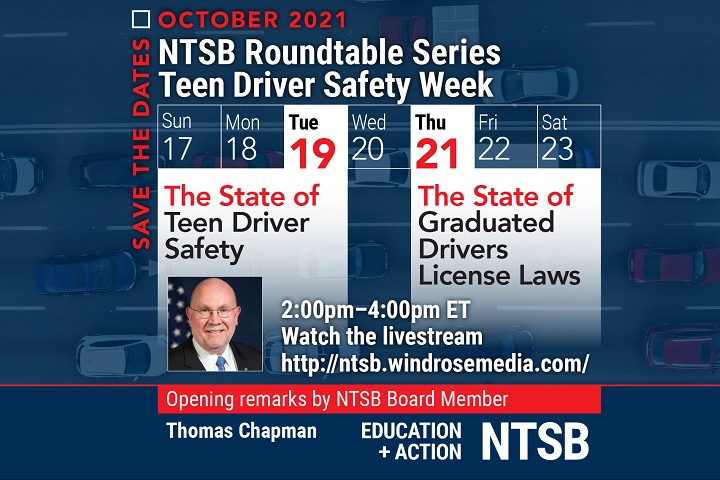 Road safety professionals in the UK are being invited to join two roundtable discussions focusing on young drivers in the US, which are taking place next week.
The roundtables have been organised by the US National Transportation Safety Board as part of National Teen Driver Safety Week.
This week is dedicated to raising awareness and seeking solutions to prevent teen injuries and deaths on the road.
The first roundtable, titled 'The State of Teen Driver Safety', takes place on 19 October (7-9pm UK time).
The session will feature experts in teen safety programming and research, who will talk about the state of teen driver safety in the US and how to achieve zero traffic crashes in this demographic.
It will focus on the risks impacting teen drivers, such as distraction, fatigue and impairment, and identify tangible actions to reduce teen driving crashes in the future.
The second, titled 'The State of Graduated Driver's License Laws', takes place on 21 October (7-9pm UK time).
This roundtable will see experts in traffic safety legislation and research discuss teen driver education, GDL laws, and the policy strategies that can be utilised to improve the safety of teen drivers.
It will focus on the status of GDL laws in states and identify tangible actions advocates and legislators can take to improve GDL laws and reduce teen traffic crashes.
Those who register to attend, but cannot join on the evening, will be sent a link to view a recording of the session at a time which suits them.
More information on both roundtables, including details of how to sign-up, is available via the National Transportation Safety Board website.
---