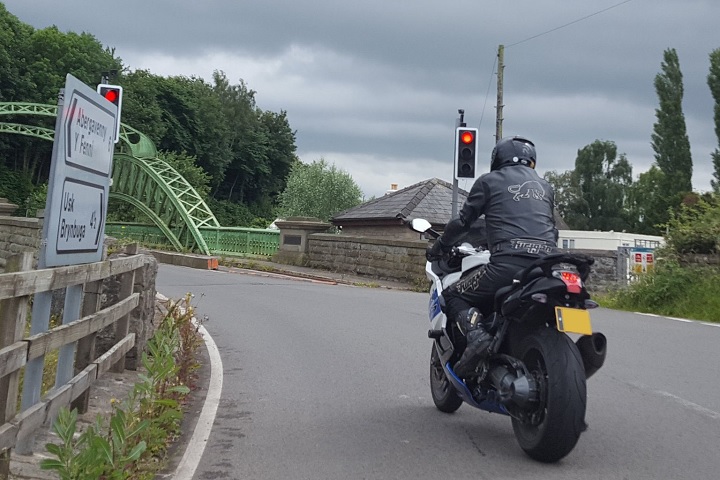 An annual campaign aimed at reducing the risk of motorcycle-related deaths and serious injuries on roads in Wales has got underway.
Supported by all four Welsh police forces and GoSafe – the Welsh road casualty reduction partnership – Operation Darwen runs from early spring through until the autumn.
The campaign will see high visibility patrols being carried out along key routes which have been identified as risk areas – as well as at popular meeting spots for enthusiasts.
Officers will be engaging with riders, checking that bikes are roadworthy, paying particular attention to tyres. 
Riders are also encouraged to visit the Wales by Bike website for information and guidance regarding training courses, routes and safety advice. 
Statistics show in 2019, there were 595 motorcycle casualties on Welsh roads, including 22 fatalities.
Teresa Ciano, GoSafe Partnership manager and chair of Road Safety Wales, said: "Motorcyclists are among the most vulnerable of road users and through the engagement and education delivered through Operation Darwen we hope to encourage more bikers to make the safe choice when out riding.
"Ride within the legal speed limit, prepare for your journey, give yourself enough space and time, position yourself in the safest and best place to maximise your visibility of potential hazards and consider further skills training to improve your performance and safety on the road."
Chief inspector Jon Aspinal, from the Roads Policing Unit at North Wales Police, said: "Reducing casualties on our roads remains one of our top priorities.
"We look at all motorists as part of the Op Darwen campaign, however during the spring and summer months, increased focus is given to motorcycle safety as larger numbers of motorcyclists take their bikes out to take advantage of the good weather and fantastic scenery we have here in north Wales."
---