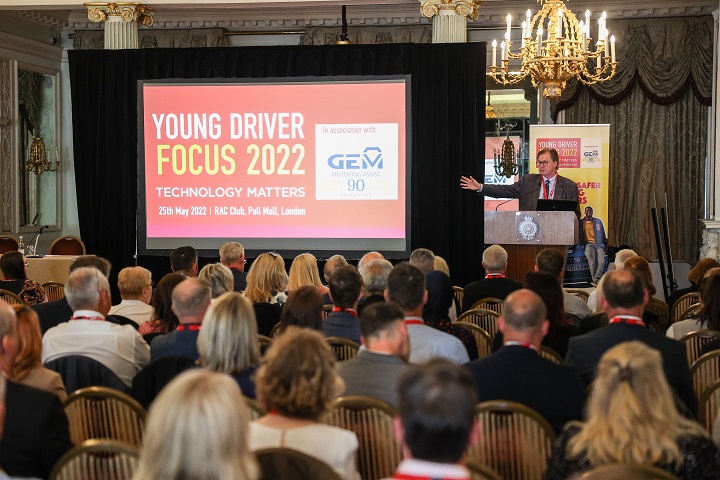 It's been a month since road safety professionals descended on the Capital for the 2022 edition of Young Driver Focus.
The event was staged at the RAC Club, Pall Mall, on 25 May – returning for the first time since 2019 due to a Covid-enforced hiatus.
Running with the strapline 'Technology Matter's, the event was jointly organised by FirstCar, Road Safety GB and the RAC Foundation. It examined current and future thinking with regard to reducing crashes and casualties among young drivers and their passengers.
The importance of this vital issue was stressed by roads minister, Baroness Vere of Norbiton, during her keynote speech.
Baroness Vere said: "We know that younger drivers are more prone to take risks. They are more inexperienced. So it's no surprise that 17 to 24-year olds are involved in more collisions than older drivers.
"My first duty is the safety of people on our roads, and I take that responsibility very seriously."
One of the key takeaways from Baroness Vere's presentation was that the results of the Driver2020 project are likely to be published early next year.
She also confirmed that the results of the Government's consultation on the formation of a Road Collision Investigation Branch are coming soon.
Among the other highlights of the day was a joint presentation from Edmund King OBE, president of the AA and road safety campaigner Sharron Huddlestone.
The presentation looked at Caitlin's Hour, an awareness campaign delivered via a late-night radio show, that informs young drivers about dangers specifically posed in rural areas.
Edmund King also explained how the AA has worked to inform young drivers, driving instructors and parents about the dangers facing young drivers in collision hotspot areas – and how they can mitigate them.
Other presentations covered topics such as the use of virtual reality in hazard perception tests and training, driver training for future vehicles and research into pre-driver theatre and workshop education.
Summaries and key soundbites from all the presentations can be found in a new report, published by FirstCar.
---