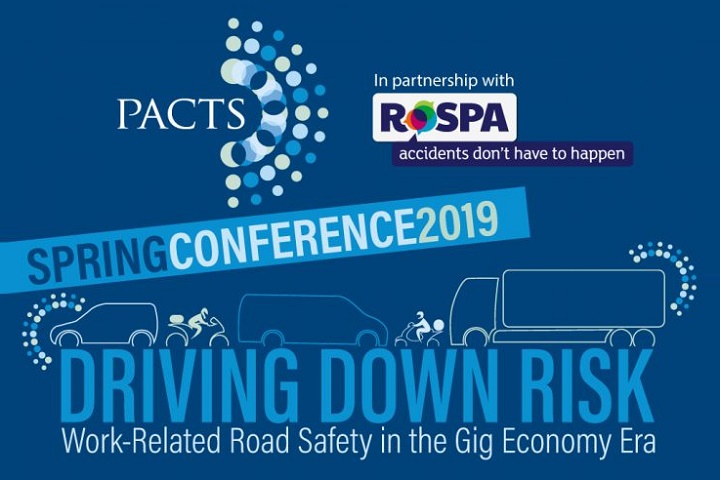 A one-day conference taking place in London later this month will focus on work-related road safety in the gig economy era.
Organised by the Parliamentary Advisory Council for Transport Safety (PACTS), the conference takes place at the Queen Elizabeth II Centre in Westminster on 28 March.
There are around 500 work-related road deaths a year in Great Britain – equating to around 30% of the total figure.
Noting that employers have responsibility for the safety of their workforce on the roads, PACTS says there is now 'new energy' to tackle this issue – along with the fresh challenges presented by the gig economy.
The conference will bring together the key players in the sector, highlighting public policy, good practice, new research and technology and management practice.
Among the speakers confirmed for the event are Karl Turner MP, shadow road safety minister, and Jim Fitzpatrick MP, chair of the Transport Safety All-Party Parliamentary Group.
A business perspective will provided by: Huw Bevan, UK head of safety at Uber; Andrew Kemp, driver safety manager at Tesco; and Dave West, regional SHEQ coach for Biffa.
Other speakers on the agenda include:
Richard Turfitt, senior traffic commissioner for Great Britain

Pauline Reeves, deputy director, road user licensing, insurance and safety, DfT (by video)

Anne-Marie Penny, senior programme manager, road user safety, DfBB programme, Highways England

Alan Craddock, head of transport and public services unit, Health & Safety Executive

Mark Winn, chief driving examiner, DVSA
For more details of the event and speakers, or to book a place, visit the PACTS website.