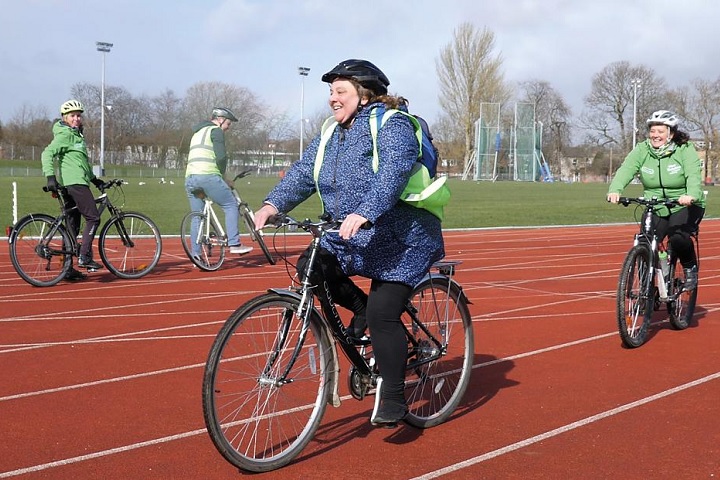 People with long-term health conditions in West Yorkshire will once again benefit from a scheme where cycling is prescribed by healthcare professionals.
Cycle for Health is a 12-week course delivered by the West Yorkshire Combined Authority in partnership with Cycling UK. 
The course is designed to offer a structured route into regular activity for adults with long-term physical or mental health conditions. It aims to build long-term behaviour change and encourage participants to remain active long after the course has finished.   
Participants are referred by healthcare organisations, including GPs and mental health services, as well as exercise referral schemes.
More than 1,000 people took part in the scheme when first got underway in 2016, with participants reporting significant improvements in their mental and physical health.  
Meanwhile, 38% of those who took part came from the most disadvantaged communities in West Yorkshire, while 71% of participants were women. 
Cllr Susan Hinchcliffe, transport portfolio lead for West Yorkshire, said: "We're so proud to have led the development of this ground-breaking scheme, and we're even more proud to see the benefits it has brought to the more than 1,000 people who have taken part so far.  
"Cycle for Health is a fantastic example of what can be delivered at a grassroots level. 
 "As the region recovers from the coronavirus pandemic we're delighted to provide the programme again in 2021 to support the mental and physical health of the people who need it most."  
The scheme is supported by Tracy Brabin, mayor of West Yorkshire.
She said: "The Cycle for Health scheme is a brilliant example of making sure no one is left behind when it comes to looking at ways to improve the health and wellbeing of people in West Yorkshire. 
"I want people from all communities and backgrounds to have the same opportunities, being able to access innovative support programmes such as this and experience the real benefits it delivers for themselves."
---