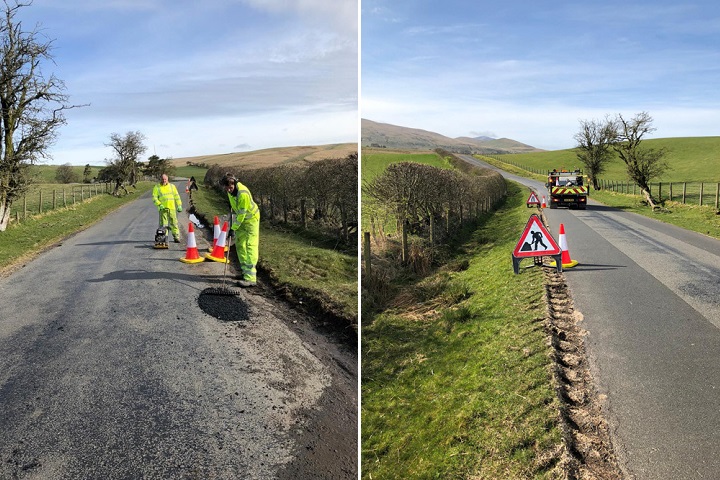 Cumbria County Council has praised its highways team for helping to keep the region's roads safe for the emergency services during the coronavirus pandemic.
A core highways service is continuing to work on essential road safety projects, while also attending road traffic collisions.
The council hopes this effort will support the emergency teams, including the NHS, as they deal with unprecedented circumstances – as well as help local communities maintain essential supplies like food and medicine.
Meanwhile, other staff from the highways team have been redeployed to support a number of services, such as delivering vital medication to pharmacies.
The council's streetworks teams are also supporting utility companies to ensure a reliable supply is maintained to local residents, businesses and other facilities – including hospitals and care homes.
Cllr Keith Little, cabinet member for highways and transport, said: "It's reassuring to know that in these difficult times our highways service continues to work, in a safe way, on important road safety issues such as keeping the road safe.
"The redeployment of some other highways staff, to help with important tasks, such as the delivery of medication is also welcome. 
"We have a highly skilled and varied team and I'm pleased that we are finding ways to work safely during these difficult times and continue to support the people of Cumbria."
---