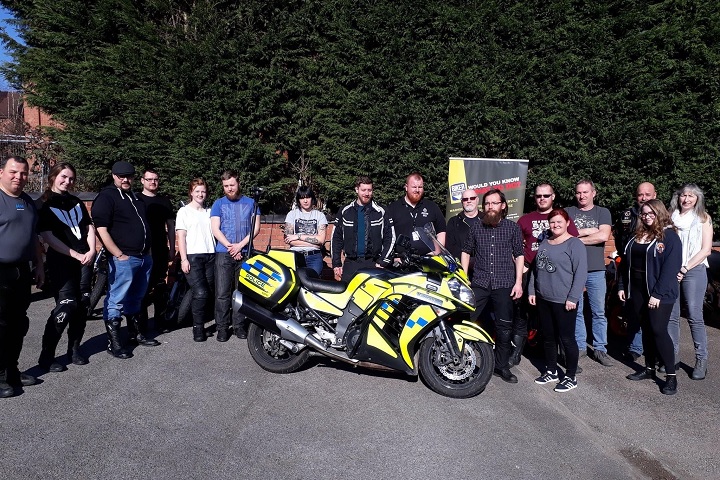 The team behind the delivery of Biker Down in Warwickshire has seen their efforts to reduce motorcycle casualties recognised by the county's fire and rescue service.
Biker Down is delivered in Warwickshire by a partnership including Warwickshire Police, Warwickshire Fire & Rescue Service, West Midlands Ambulance Service and the Safer Roads Partnership.
Since 2015, more than 780 bikers have attended the course in the county.
In March, the initiative was presented with a Chief's Special Award from Warwickshire Fire and Rescue Service at the Service's annual awards evening – recognising partnership working.
The award was presented to PC Jenkins from Warwickshire Police, Paul Rowlands of West Midlands Ambulance Service and Anna Higgins and Victoria Bristow from the Safer Roads Partnership – all of whom were 'instrumental' in establishing Biker Down in the region.
PC Jenkins said: "Biker Down gives people the skills and knowledge so they know what to do in the first few moments after an incident involving a motorcycle.  
"This can make a real difference to the lives of those involved. It could mean a life is saved."
Biker Down is a free three-hour course which answers critical questions for those first on the scene of a collision – such as how to assess who is most at risk following a collision and whether you should remove the helmet of a downed rider.  
The course also covers basic first aid and aims to help attendees improve their safety on the road.
It is usually offered once a month throughout the year. However due to coronavirus, it has currently been suspended.
---