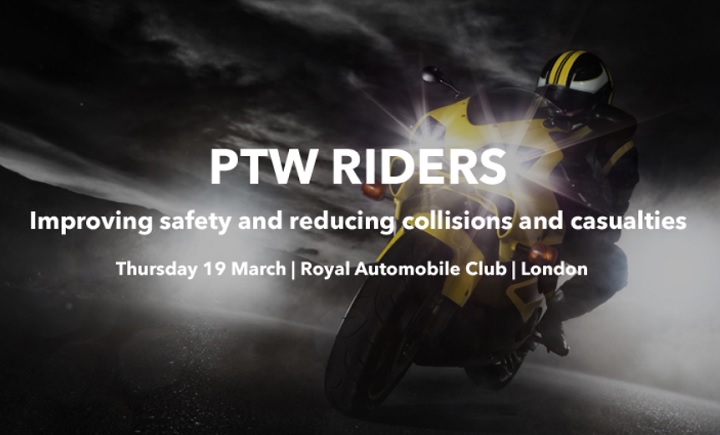 Limited delegate places remain available for a one-day conference, taking place in March, which will focus on reducing casualties among powered two wheeler riders.
The conference, 'PTW riders: improving safety and reducing collisions and casualties', is being organised by Road Safety GB in partnership with the DfT. It takes place at the RAC Clubhouse in Pall Mall, London on Thursday 19 March 2020.
The agenda comprises a bumper 20 presentations to be delivered in four sessions. The content is geared towards road safety practitioners – principally local authority road safety officers, fire & rescue and police officers and motorcycle instructors.
Five of the 'big beasts' in the PTW sector – MCIA, NPCC, Highways England, DVSA and TfL – have accepted the invitation to outline what they are doing to reduce collisions and casualties, and suggest what road safety practitioners can do to achieve the same aim.
The afternoon session will focus on campaigns and interventions and will comprise seven presentations by the DfT, 2Wheels London, RoSPA, Safer Essex Roads Partnership, National Fire Chiefs Council, Road Safety Scotland, Shiny Side Up Partnership and the National Young Rider Forum.
The delegate fee is £160 for Road Safety GB and Academy members. The cost for attendees from the public sector, third sector and academia is £185 and for other attendees £235 (all fees plus VAT). The delegate fee covers all refreshments, including lunch.
The organisers are capping the number of delegates at 150, and with this in mind anyone thinking of attending is advised to book as soon as possible to be sure of getting a place.
Click here to book a place to attend, or for more information contact Sally Bartrum or Sharon Wilkinson on 01379 650112.
---