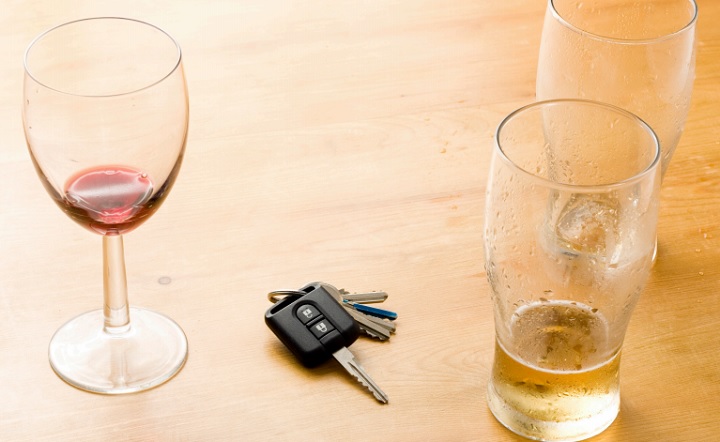 A new report is challenging the Government's 'rigorous enforcement' approach to tackling drink-driving, after revealing a fall in the number of dedicated roads policing officers and the number of breath tests being administered.
Published today (8 Dec), the Institute of Alcohol Studies (IAS) report says the number of dedicated roads policing officers in England fell by 27% between 2011/12 and 2015/16.
The report says lowering the drink drive limit would be a more effective way to reduce deaths and injuries, rather than trying to enforce the current limit with diminishing resources.
The report shows there were 149,677 fewer breath tests conducted in 2015 than in 2011, which equates to a 25% reduction. It says that if breath testing had been maintained at 2011 levels, there would have been 260,681 more breath tests performed in the period 2012-15 inclusive.
The report also finds that the average roads policing budget for forces across the country has steadily declined from £5.3m in 2011/12 to £4.35m in 2015/16, a 17.9% reduction per force.
The IAS report – based on a combination of FOI requests and published data from police forces in England – calls for a UK-wide reduction in the legal blood-alcohol limit, from 80 to 50 milligrams per 100ml blood. The authors say the lower limit would save at least 25 lives and 95 serious casualties each year.
Despite this evidence, the report says the Government maintains that 'rigorous enforcement' of the current limit alone will better address this problem.
The report describes lowering the drink drive limit as a 'cost-effective, compassionate step' the UK Government can take to protect the public and relieve pressure on the 'increasingly embattled (police) forces'.
The RAC describes the report's findings as 'a worrying development'.
Pete Williams, RAC road safety spokesperson, said: "Falling roads traffic police officer numbers are stretching forces and one impact of this appears to be a reduction in breathalyser tests which is a worrying development.
"RAC research has found that around five million drivers believe they have got behind the wheel while over the limit at least once in the past year.
"Our research also found there is extensive general public support for a UK-wide reduction in the legal blood-alcohol limit to 50 milligrams – as enforced in Scotland – or even to 20 milligrams, with six in 10  (59%) British motorists saying they are in favour of this becoming law."
---