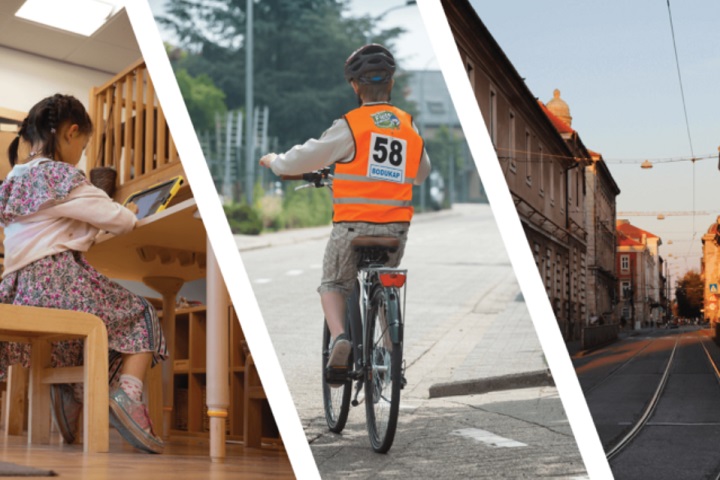 Road safety education should evolve to reflect changes in mobility that have been accelerated by the Covid-19 pandemic, such as a preference for walking and cycling to school, a new report has concluded.
The report was published by the European Transport Safety Council (ETSC), the Flemish Foundation for Traffic Knowledge (VSV) and Fundación MAPFRE on 24 January to coincide with the third UNESCO International Day of Education.  
The theme of this year's event was 'Recover and Revitalize Education for the COVID-19 Generation'.
The report expresses concern that as schools switched to distance learning in 2020, fewer children received traffic safety and mobility education compared to previous years.
This is as a result of a need to focus on teaching, and catching up on, core subjects.
However, ETSC says innovative delivery methods developed by educators during this time could 'lead to improved outcomes in the future'.
The report notes that road safety educational materials have become increasingly digitised in response to the pandemic, and these resources were actively promoted to schools, teachers and parents. 
Several countries and organisations established digital platforms where the educational material was collected and presented, while in others teacher training was held virtually.
Regarding future provision of road safety education, the report says the digitisation of teaching resources will continue.
However, there was a warning that some aspects cannot be delivered remotely, such as bicycle training. The report also says remote learning should not replace face-to-face teaching entirely, due to the difficulties of maintaining engagement with the material via a remote setting.
It concludes that road safety education should evolve as a result of the Covid-19 pandemic, taking into account the acceleration in the need for active travel.
---