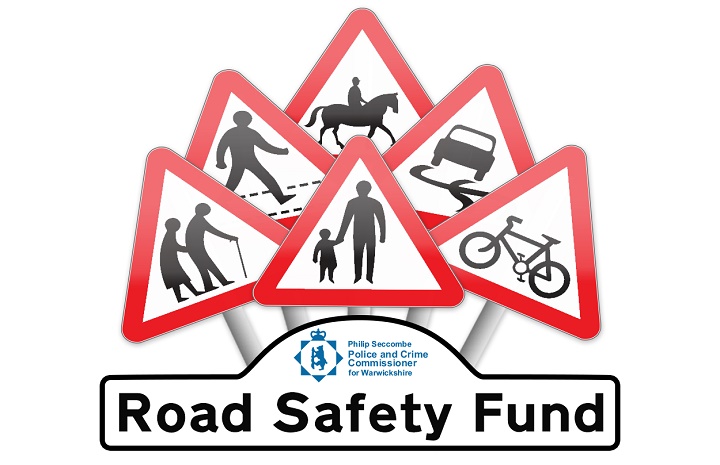 Revenue from driver safety and speed awareness courses in Warwickshire is being used to fund initiatives designed to improve driver, rider and pedestrian behaviour.
On 22 March, Warwickshire police and crime commissioner Philip Seccombe launched a new £500,000 fund to support behavioural change initiatives which reduce risk-taking, protect vulnerable road users, and provide enhanced road safety awareness.
It is backed by revenue obtained from driver safety and speeding awareness courses – meaning that 'those who break the law will be helping to directly fund schemes to alleviate anti-social and dangerous driving'.
The grant funding will be used to develop new schemes that complement the existing work of the police, fire and rescue and highway authorities.
Philip Seccombe said: "Road safety is a concern for everyone and I want to make sure that it is clear that it is a major priority here in Warwickshire.  
"The police, fire and rescue services, local authorities and community safety partnerships already play a key role in road safety but I want to encourage even more to be done and to find innovative projects that can make a real difference.  
"This new money will be in addition to the work that is already ongoing to tackle anti-social and dangerous driving and I am keen to encourage the public, road safety organisations and voluntary groups to come forward with their suggestions for how it can be spent."
To help launch the fund – and give prospective bidders an understanding of the grants available – a 'road safety workshop' is taking place at Warwickshire Police's Leek Wootton headquarters on 12 April.
Anyone interested in attending register should contact Chris Lewis at Warwickshire Police on 01926 412322 or via email.
It is anticipated that the fund will open for bids – which should be 'innovative' and 'go over and above' what is already being provided – in May 2019.
---