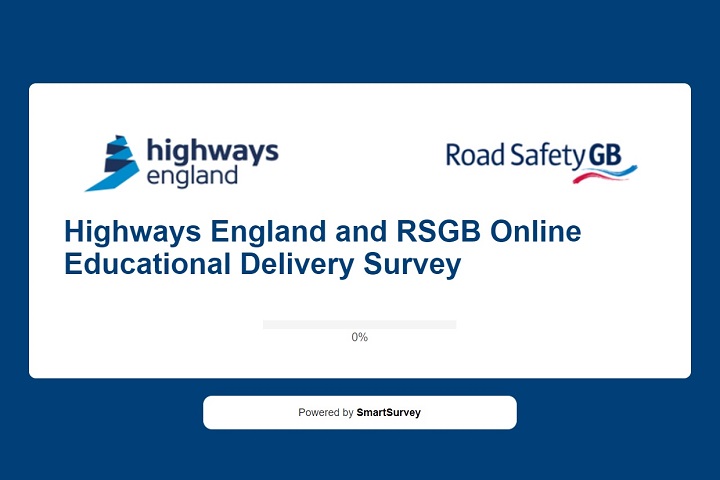 Highways England and Road Safety GB have teamed up with Agilysis to conduct a review of online road safety education provision – and are calling for the help of road safety practitioners.
With face-to-face interaction with schools and pupils severely restricted, the Covid-19 pandemic has accelerated the development and delivery of online road safety educational resources.
With this in mind, the purpose of this review is to ascertain the changes that have occurred to online road safety education in the past 12 months. 
The results will be used to showcase best practice, share resources across the sector and support road safety practitioners moving forward.
As part of the project, road safety practitioners are being asked to complete a short survey about all road safety educational resources that they have developed and/or delivered in recent years across the UK. 
The review is not limited purely to schools – responses are welcome about road safety education for all ages and road user groups. 
Lorraine Willis, Highways England's regional road safety co-ordinator for eastern England, said: "Road safety education in the UK has previously been predominantly through face-to-face interaction, be that in schools, through interactive workshop sessions such as Bikesafe, or police referrals through NDORS courses. 
"Whilst some education was already delivered online, the pandemic and associated lockdown in March 2020 accelerated the development and delivery of a suite of online resources that may remain the preferred choice of delivery of road safety education once restrictions are eased. 
"For some, these resources are the transfer of existing materials to an online platform, for others it may be a totally new resource." 
Matt Staton, Road Safety GB director of research, said: "For Road Safety GB it is important to understand how road safety education practice is developing in this area, what support professionals might need, or where there is expertise that could be shared with others. 
"I'm really pleased to be working with Highways England and Agilysis in undertaking this work and would encourage our members to complete the survey regardless of how much, or little, they have explored in terms of online delivery."
---