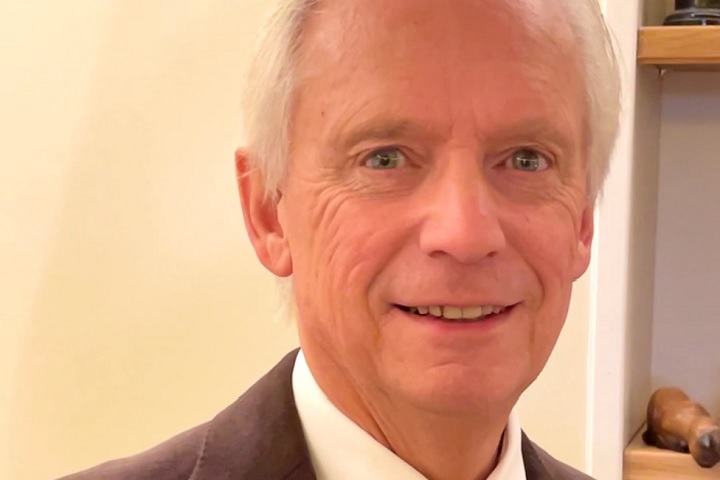 A long-serving road safety officer at Shropshire Council is one of five people involved in road safety to be recognised in the 2021 New Year Honours list.
Malcolm Farrar has been awarded the British Empire Medal (BEM) for services to education.
Contracted to Shropshire Council from the professional services' firm WSP, Malcolm has spent 16 years working alongside schools, the armed services and the police – all of whom supported his nomination – to improve road safety.
Malcolm's role includes delivering presentations to regiments returning from active tours, as well as regular visits to 20 secondary schools across the county.
Those close to Malcolm have praised him for his "meticulous" research and evaluation, with annual surveys used to reassess the messages he delivers to his target audiences.
Speaking to his local paper, the Oswestry & Border Counties Advertiser, Malcolm said: "It honours the work I have done, but it also honours the people who have nominated me.
"It is an individual honour and I am very proud and very privileged for that. But it is made up from many people supporting the nomination, from pupils and teachers across the region.
"The support from my family, including my wife, has been phenomenal."
Another recognised in the New Year Honours list is Ruth Purdie, chief executive of UK Road Offender Education (UKROEd), who has received an OBE for services to road safety and policing.
Ruth took over the role at UKROEd in October 2018, and heads the team involved in the development and delivery of education and training for drivers and riders who commit low level offences across the UK.
Prior to that, Ruth served as general secretary at TISPOL – the European Traffic Police Network – from September 2015. In this role, she held responsibility for roads policing, as well as major incidents.
The British Empire Medal (BEM) has also been awarded to Christine Walker, a school crossing patroller working at West Wycombe Primary School in Buckinghamshire, for services to child safety.
Others to be recognised include:
Pauline Fielding MBE, founder of RoadPeace North West (for services to road safety)
Sarah Elizabeth Hope MBE, founder, Elizabeth's Legacy of Hope (for services to child amputees and road crash victims in London)
---