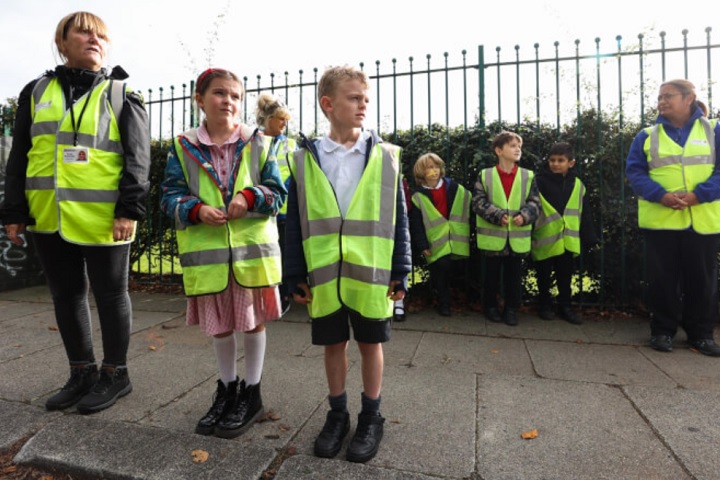 Pupils in Darlington are returning to the streets to receive practical lessons in road safety, for the first time since the start of the pandemic.
The town-wide pedestrian training programme had to stop during the pandemic but now restrictions have eased, pupils are meeting Darlington Borough Council's road safety team for regular sessions.
The free pedestrian training programme, which sees trainers take pupils out of school to give them practical road safety lessons, is aimed at Year 1, 2 and 3 pupils. 
The emphasis is on children making their own decisions about traffic and road safety under close supervision from their pedestrian trainer. The sessions take place close to school so the children get used to roads they will have to cross on a regular basis.
Pupils and trainers wear high visibility jackets to ensure they are seen by oncoming traffic.
Andy Keir, cabinet member for local services, said: "Good road and traffic sense is essential. By teaching pupils road and pedestrian safety skills from an early age, we hope they stay safe as they grow up.
"I am delighted that after a break from training because of the pandemic, we are now able to offer this valuable programme to children again."
---