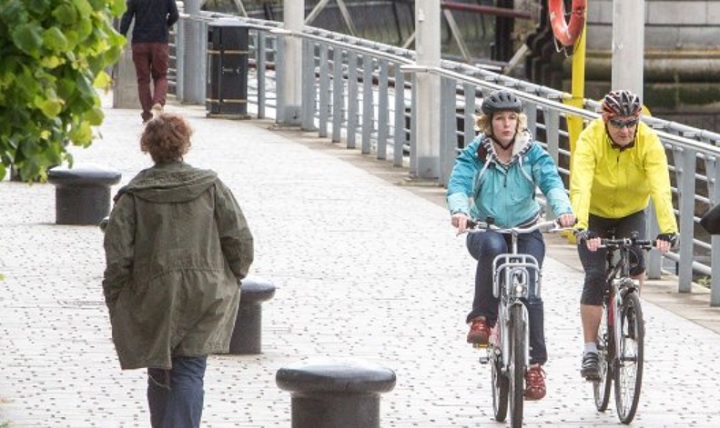 Transport Scotland is looking to appoint the country's first 'active nation commissioner' to support its vision to make towns and cities 'friendlier, safer and more accessible'.
The independent commissioner will work with – and challenge – stakeholders and the Scottish Government to raise the profile of walking and cycling.
Applications for the position are now open and close on 7 October. The appointment will be made by a four person judging panel featuring representatives from Transport Scotland and the Scottish Government.
In a joint statement, Michael Matheson MSP, cabinet secretary for transport, infrastructure and connectivity, and Joe FitzPatrick MSP, minister for public health, sport and wellbeing, said: "The Scottish Government is committed to building an 'Active Nation' by making our towns and cities friendlier, safer and more accessible.
"Our funding of active travel projects aims to significantly improve our public realm, creating segregated cycle lanes in our towns and cities, supporting behaviour change and educational projects and making walking and cycling the natural and easy choice for everyday short journeys.
"Active travel is a key priority within the Scottish Government's Programme for Government (PfG), and we work very closely with walking and cycling partners and local authorities to deliver this vision which is underpinned by both the Cycling Action Plan for Scotland (CAPS) and the National Walking Strategy.
"We would like to appoint an independent commissioner who can support this vision by working with and challenging stakeholders and the status quo, to raise the profile of this exciting work."
---