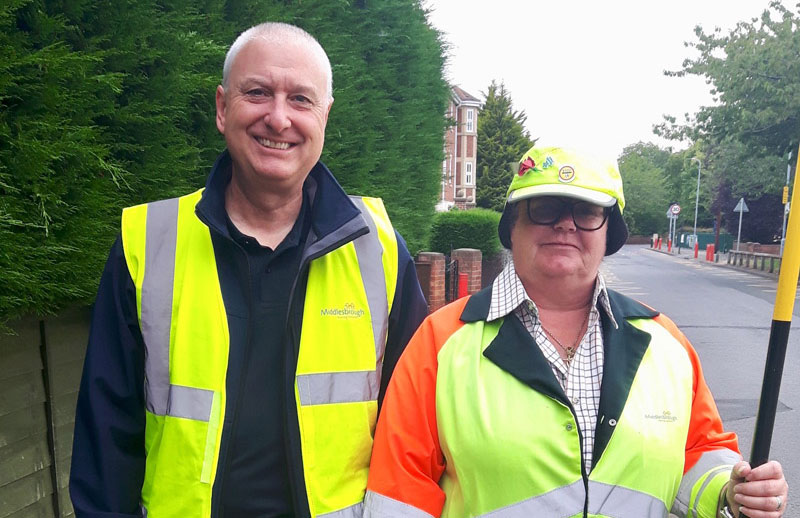 Middlesbrough's school crossing patrol service has been honoured for its 'passionate approach' and 'continually going above and beyond'.
 The Middlesbrough team comprises 30 school crossing patrol (SCP) officers led by service coordinator Justin Goult.
At Middlesbrough Council's team awards on 12 July, the SCP service picked up the top prize in the 'passionate' section.
An example of going 'above and beyond' in performing their duties occurred following a collision between a driver and an elderly pedestrian outside a primary school.  
The on duty SCP phoned the emergency services to request assistance – while simultaneously ensuring that the crossing continued to operate safely – and then visited the James Cook University Hospital after work to check on the condition of the injured person.
Rob Farnham, principal transport planning officer for Middlesbrough Council, said: "SCPOs are some of the highest profile – and most popular – members of council staff, and perform their duties safely, professionally and courteously in all weathers. 
"The high regard in which they are held both by schools and users of the service is evidence of their ongoing commitment to providing a consistently excellent standard of customer care."
Justin Goult, Middlesbrough's SCP coordinator, added in a letter to his team: "I hope you are as proud as I am of the award.  
"It is another example of the tremendous work you do keeping the residents of Middlesbrough safe on their journeys to and from school."