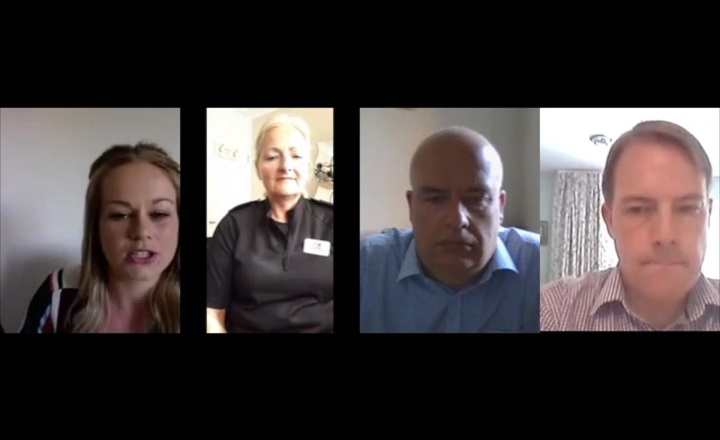 A new online seminar has been published highlighting the dangers of distracted driving and how it could become more prevalent as the UK moves out of the 'lockdown' period.
The free 25-minute seminar, recorded via video conference, is facilitated by Dr Leanne Savigar-Shaw (Staffordshire University) with participants including Neil Worth (GEM), Chris Spinks (Westcotec) and Liz Johnson (Hampshire Constabulary and Thames Valley Police).
Speaking during the seminar, Chris Spinks points out that increased reliance on digital communications could make it harder for drivers to leave their devices alone once restrictions of movement are eased and they can get back behind the wheel.
He said: "We have all come to rely on digital technology taking the place of most face-to-face contact. 
"That's why we are concerned that this will become a new norm and that too many drivers will ignore the distraction risks of using their devices when they get back behind the wheel."
The seminar, which is also available as an audio podcast, also points to research showing distracted drivers have a tendency to swerve between lanes, brake inappropriately, choose inappropriate speeds and not react to hazards as early as those paying full attention. 
As a result, Neil Worth GEM's road safety officer, urges drivers to take personal responsibility for their safety.
He said: "We tend to be over-optimistic about our level of driving skill, at the same time as telling ourselves that bad things happen to other people – and that can be a lethal combination.
"That's why we are urging everyone – on every journey – to take personal responsibility for safety, banish distractions and focus solely on the task of driving."
---