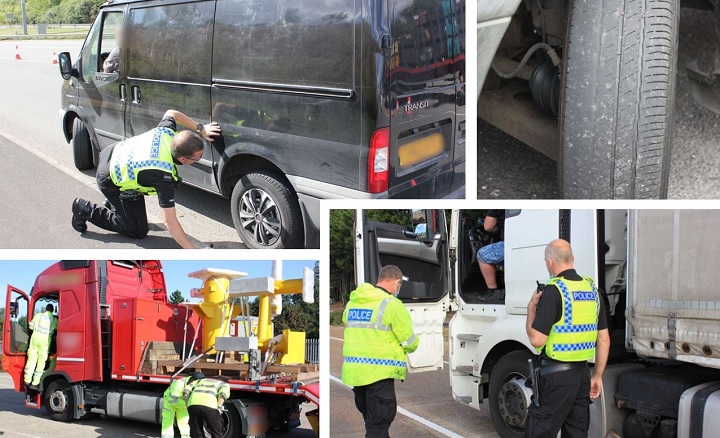 "If you get behind the wheel of a HGV or a car and have not checked that your vehicle is in a good working condition, you are potentially putting lives in danger."
That was the simple, yet strong, message from Northumbria Police after teaming up with neighbouring forces during a national road safety campaign.
Conducted by the National Police Chiefs' Council (NPCC), the Commercial Vehicle Week reminded HGV drivers to ensure their loads are secure and any freight correctly stored – or 'risk ruining more than one life forever'.
During the week, Operation Dragoon (Northumbria Police's dedicated road safety team) teamed up with North Yorkshire Police and Durham Constabulary along with the Driver & Vehicle Standards Agency to carry out regional enforcement.
This included proactive checks at locations such as Washington, Scotch Corner and Bowburn.
As well as taking action when there was 'a clear breach of the law', officers focussed on education, asking HGV drivers to check their tyres, brakes, oil, lights and water levels prior to any journey.
Sergeant Glen Robson, who is oversaw the week of action, said: "We know first-hand of the devastating consequences that unsecure loads or poor vehicle conditions can lead to.
"We all have a responsibility to make our roads as safe as they possibly can be – and ultimately reduce the risk of a serious or even fatal collision that destroys families and lives forever."
---