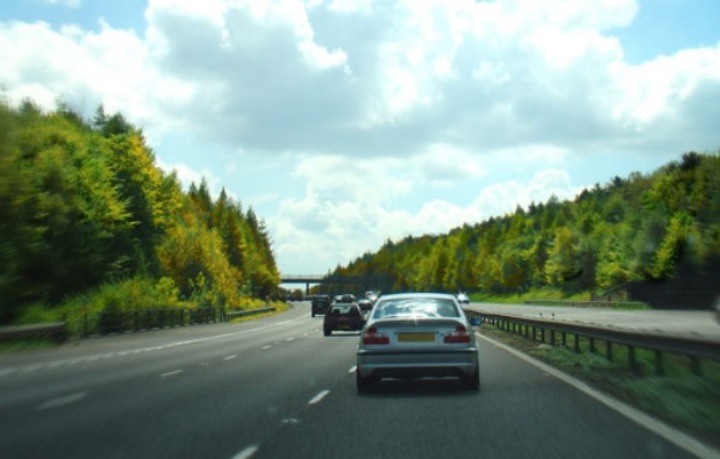 A temporary 40mph national speed limit has been introduced on the Isle of Man in a bid to improve road safety during the coronavirus outbreak.
The speed limit, which came into effect on 27 March, is designed to lower the number of traffic collisions – leading to fewer hospital beds being occupied.
Authorities on the Isle of Man are asking drivers to be responsible 'for the good of the community during this difficult and unprecedented time'.
They hope the move will enable the Island's health service to deal with the expected spike in the number of people needing hospital treatment in the coming week and months.
Drivers are also being reminded to observe 30mph and 20mph limits – as they are currently required to do.
Medics call for emergency 20mph limits
Meanwhile, medics are calling for the Government to 'urgently explore' the introduction of an emergency 50mph national speed limit – as well as reducing limits to 20mph in urban areas.
A British Medical Journal blog, published on 24 March, points to evidence from around the world, which it says shows lowering speed limits can lead to 'major reductions in injuries'. 
In Canada, for example, lowering the speed limit from 40km/h to 30km/h was associated with a 28% decrease in pedestrian-motor vehicle collisions and a 67% decrease in major and fatal injuries.
The blog post reads: "First, we suggest an immediate reduction in motor vehicle speed limits.
"This measure would be particularly important in supporting those who follow Government advice and avoid non-essential use of public transport in order to maintain social distancing. 
"We therefore suggest that the government urgently explore an emergency reduction of all national speed limits to 50mph, and to 20mph in urban areas."
The call is supported by the campaign group 20's Plenty for Us, which says every road death is an unnecessary drain on emergency services and the NHS.
Rod King MBE, founder of 20's Plenty, said: "Every road injury is a preventable and unnecessary drain on emergency services and NHS at a time when both are facing critical Covid-19 workloads. 
"Now is not the time to defend the no-longer-fit-for-purpose 30mph limit for roads on which we have 100,000 injuries each year. It's why we support the doctors' call to say 20's Plenty for built-up roads and lower the baseline load on the NHS."
Drivers urged to 'Take Extra Care'
Last week, a campaign was launched encouraging all road users to do their bit to reduce the strain on the emergency services, by taking extra care if they must make an essential journey.
The Road Safety GB campaign, backed by a number stakeholders and the Met Police, stresses to all road users the importance of reducing the number of collisions in order to help ease the strain on the NHS.
Statistics show 160,597 people were killed or injured on Great Britain's roads in 2019 – an average of 440 people each day.
Alan Kennedy, executive director of Road Safety GB, said: "These are unprecedented times and society as a whole has a responsibility to ease the strain currently being placed on the NHS – and all emergency services.
"Whether you are a driver, rider, cyclist or pedestrian – we can all play our part over the coming months by only travelling when necessary, and taking extra care on every journey.
"Our key message – as is always the case – reduce speeds, wear a seatbelt, drive sober and alert, and stop your vehicle to use a mobile phone."
---