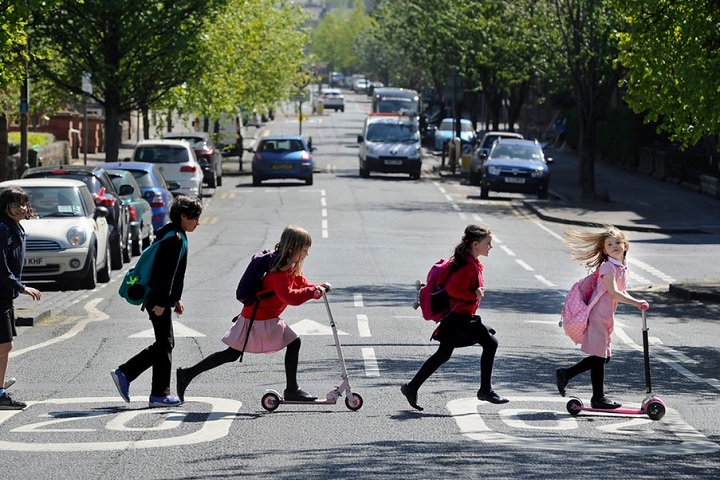 A group of national charities is working proactively with local authorities, the Government and transport partners to ensure that every child can get to school sustainably.
The alliance of eight organisations, which includes Living Streets and Sustrans, says the UK is at a critical juncture with transport and travel – as it recovers from the Covid-19 pandemic.
The group warns that a return to private vehicles will lead to an unsustainable increase in traffic, affecting children's health and wellbeing, and jeopardising efforts to reduce carbon emissions.
Ahead of the new school year, it is calling on stakeholders to work together to transform the school run – so all pupils can get to school via climate-safe, healthy modes of travel.
The coalition is also appealing to families to support their children to walk, cycle or use public transport as much as possible.
Jenni Wiggle, interim chief executive of Living Streets, said: "Not only will walking, cycling or scooting to school help children and their families stay fit and healthy, it will also prevent roads from becoming gridlocked as journey numbers increase. 
"Walking to school is a positive thing many of us can do to ensure roads around schools aren't overwhelmed with cars and air pollution, protecting the one in five people in the UK who currently lives with a lung condition.
"Local authorities should be doing all that is in their power to introduce measures such as School Streets, 20mph limits and behaviour change schemes, to make it easier for families to choose cleaner ways to travel."
The alliance comprises: Bus Users, Campaign for Better Transport, Community Rail Network, Community Transport Association, Collaborative Mobility UK (CoMoUK), Greener Journeys, Living Streets and Sustrans.
---