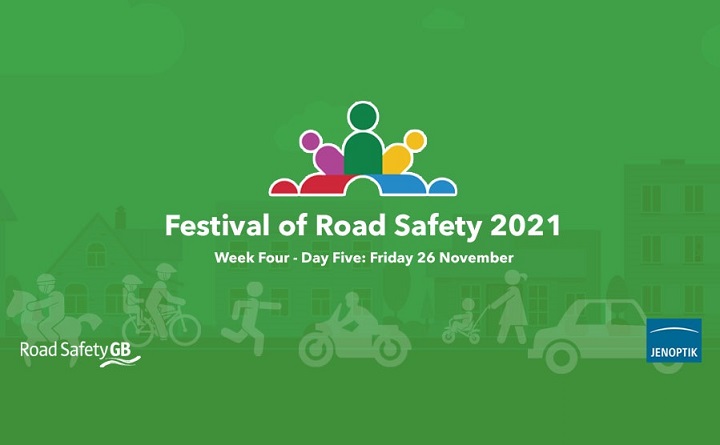 Sponsors Jenoptik take centre stage on the final day of the 2021 Festival – with a short video looking how average speed cameras have led to a 'dramatic improvement in road safety' on a cluster of roads in Wales.
The four-week Festival of Road Safety has been a resounding success, with the event website receiving more than 8,000 views since 1 November.
The final day features three more presentations, taking the total number of sessions published to 48.
This includes a video from Jenoptik titled 'EVO Triangle: how average speed cameras have addressed road safety problems', which will be available to watch on the Festival website from 10am.
The EVO Triangle, made up of stretches of the A5, A543 and B4501 in Conwy and Denbighshire, is popular among car enthusiasts because of its stunning scenery and race track-style bends and undulations, but the route has suffered four deaths since 2012, with residents also concerned that the roads felt unsafe.
Police and GoSafe, commissioned Jenoptik to install average speed cameras to address these problems, covering nearly 40km of the iconic route. Statistics show that on the two sides of the triangle already benefitting from the operational cameras there has been a dramatic improvement in road safety.
The Festival draws to a close at 12pm, with a double header of fringe presentations:
Driver Distraction: drivers on their phones – unsafe at any speed (Paul Ripley, founder and CEO, Distraction 999)
If telematics is one side of the coin, then behavioural driver training is the other (Colin Butler, RoadHow)
All videos and podcasts published as part of the Festival will remain available to watch for the foreseeable future, either on the event website or via the Road Safety GB YouTube channel.
---