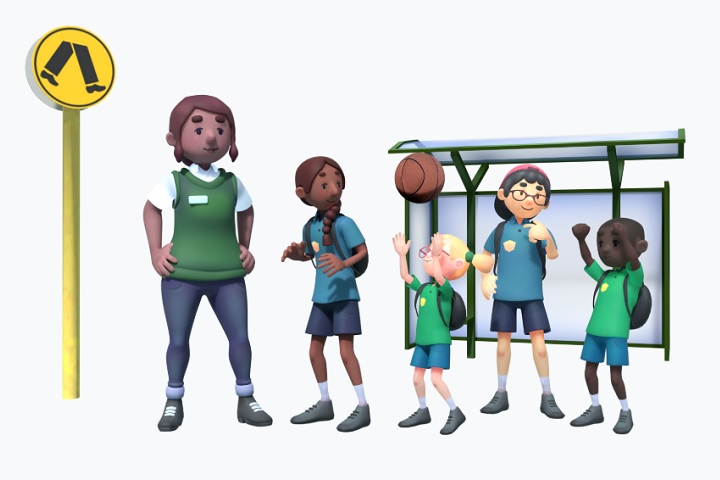 Teachers across the UK will soon be able to bring road safety lessons to life, with the help of a 'world-first' augmented reality app being made available by Road Safety GB.
The app, 'Arility', uses augmented reality – where virtual objects are layered over real world settings – to deliver engaging travel and road safety information to primary school aged children.
It will be made available to all Road Safety GB members free of charge, for them in turn to distribute to primary schools in their area after it is launched in May 2019.
With 360 degree visuals and entertaining sound effects, children interact directly with augmented reality characters to identify risks and learn to make safe choices.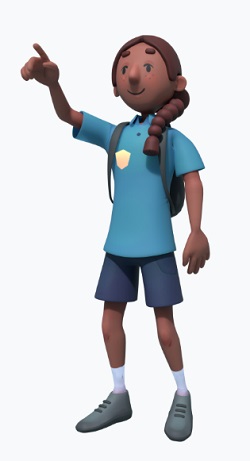 Arility is already in use in primary schools across Australia and will soon be available in the UK thanks to a partnership between Road Safety GB, Western Australia's Constable Care Child Safety Foundation and the IT company DSBS.
Alan Kennedy, executive director of Road Safety GB, says Arility is an ideal tool for young children to experience various risky scenarios in a safe place, such as the classroom.
The resource will be made available to all Road Safety GB member organisations – thereby giving millions of children the opportunity to engage with the new learning experience.
Alan Kennedy said: "Providing local authority road safety teams across the UK with the opportunity to gift Arility to their local schools will open up many future opportunities to work with teachers and young children and enhance child road safety across the UK."
The app, which incorporates pre and post evaluation, addresses specific road safety risks for child cyclists and pedestrians and teaches children to identify dangers and make safe choices.
The app creators say augmented reality has been shown to be a more effective, engaging and memorable way of learning and more.
Arility has been customised to incorporate UK road rules, streetscapes and typical travel scenarios and will be available on iPad and Android platforms.
---