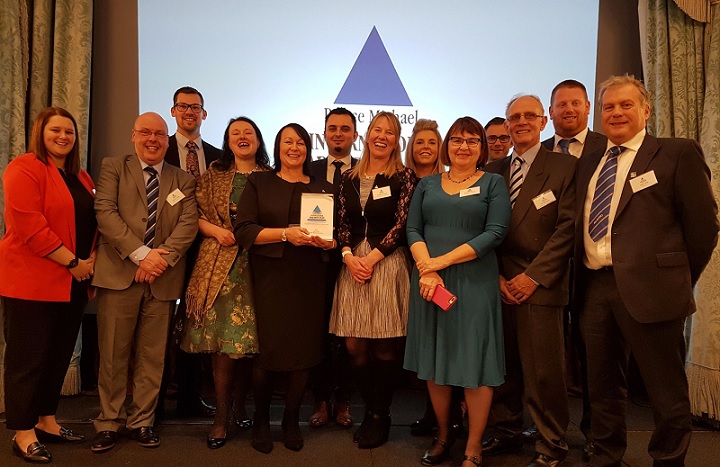 Road safety initiatives from across the globe, including several from Great Britain, have been presented with Prince Michael International Road Safety Awards.
Celebrating their 30th anniversary in 2017, each year the 'most outstanding' international road safety initiatives receive public recognition through the Prince Michael Awards scheme.
The 2017 winners were invited to the annual awards' luncheon, held at The Savoy in London on 12 December, where it was announced that Bosch Global had picked up the top accolade – the Prince's Premier Award – in recognition of its electronic stability control (ESC) technology.
Three of the four UK based Prince Michael Award winners for 2017 – eDriving, RAC Foundation and Safer Roads Berkshire (pictured above) – were in the 'Safer Road User' category, with the other presented to Gloucestershire County Council in the 'Safer Roads' category.
eDriving's Virtual Risk Manager (VRM) programme helps organisations 'build road safety into their DNA' by bringing policy and multiple risk data streams to life, ensuring expectations are understood, reinforced and evaluated across teams, supply chains and communities.
The RAC Foundation (pictured below) received an award for two 'significant' reports, authored by Dr Mark Sullman and Dr Fiona Fylan, which have 'changed professional understanding' of the use of behavioural change techniques in road safety.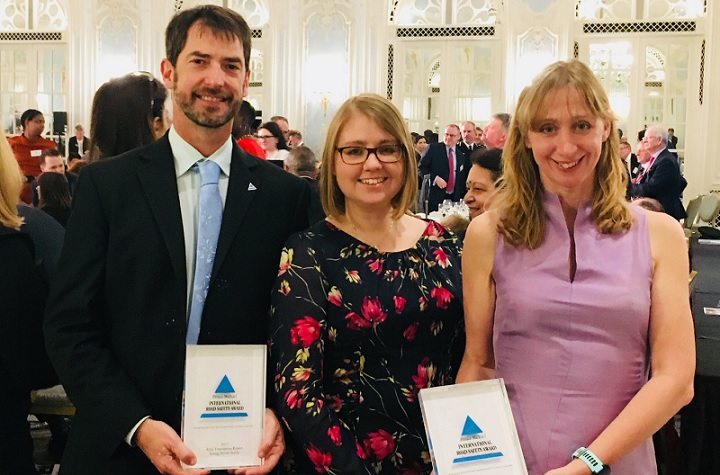 The third UK-based winner in the Safer Road User category was a young driver programme which centres around a series of education days.
DriveStart, delivered by Road Safety Analysis (now Agilysis) on behalf of Safer Roads Berkshire, deploys behavioural science in a bid to 'demonstrably improve perspectives on subjective norms, reduce behavioural willingness and increase self-reported vulnerability in participants'.
Gloucestershire County Council was recognised for its efforts in delivering Britain's most improved road – the A4151 between Elton Corner A48 and Steam Mills A4136.
---
2017 Prince Michael International Road Safety Award winners
Road Safety Management
Safer Road Users
Safer Roads
---