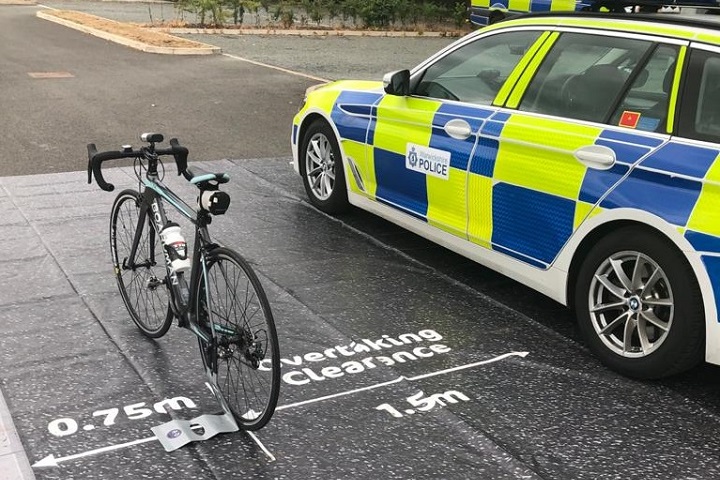 The Warwickshire Road Safety Partnership has launched a campaign to improve the safety of cyclists, pedestrians, horse riders and motorcyclists using the county's roads.
The #ShareTheSpace campaign is in response to a 'huge increase' in the number of walkers and cyclists – and people generally using the roads for leisure – since the start of the Covid pandemic.
During the two-week campaign (6-19 Sept), the partnership will be distributing hi vis tabards and other items carrying the 'Let's Share the Space' branding.
It will also be offering advice to cyclists, walkers, horse riders and bikers on what they can do to help keep themselves safe on the roads.
This includes reporting and submitting digital footage showing potential traffic offences to Warwickshire Police via Operation Snap.
Community Speed Watch groups will also be active to monitor speeds in local communities.
The partnership is asking the public to be aware of vulnerable road users – and to give them more time and space to ensure their safety.
PS Shaun Bridle, Warwickshire Police, said "Pedestrians, cyclists, bikers and horse riders do not have a metal shell around them like a driver does sitting in a vehicle and even relatively minor contact can seriously injure them.  
"That's why they need vehicles to 'ShareTheSpace' on the roads and pass pedestrians, cyclists, motorcyclists and horse riders wide and slow. 
"September is a peak month for motorcycle collisions and that's why the campaign is happening now. The campaign also coincides with children returning to school after the summer break."
The campaign forms part of a nationwide initiative, being co-ordinated by the National Police Chiefs' Council (NPCC).
---