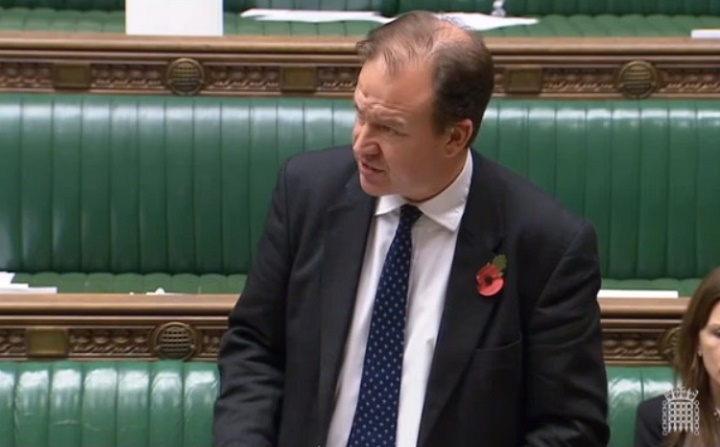 Road safety minister Jesse Norman led a road safety debate in the House of Commons last night (5 Nov) – with the safety of vulnerable road users, eyesight testing and young drivers among the topics of discussion.
In his opening statement, Mr Norman said: "Road safety touches all of us; whether rural or urban, pedestrian, cyclist, horse rider or driver."
During the two-hour session, Mr Norman fielded questions from MPs on a wide-range of subjects including horse riders, road safety around schools, eyesight testing, cycling, young drivers and potholes.

Mr Norman distanced the Government from the introduction of road safety targets, but confirmed its interest in evidence of the impact of the lower drink-drive limit introduced in Scotland in December 2014.
Matt Rodda MP, Labour's shadow minister for local transport, criticised the Government's road safety record – saying that funding for more traffic police, targets for accident reduction and a range of other measures are urgently needed.
Mr Norman closed by praising the support the Government receives from key partners, including traffic police and road safety officers – adding that the debate had been both 'interesting and lively'.
He said: "The Government is taking vigorous action.
"We are improving roads infrastructure, looking at the training of new and novice drivers, taking action against the most dangerous driving behaviour, investigating collisions and targeting future activity at the highest-risk groups.
"In doing so, we are reliant on and very grateful for all the constructive and expert support that we get from key partners, from traffic police to local authority road officials."
Reaction
Excellent #RoadSafety debate in @HouseofCommons just ended. So many MPs spoke, others wanted to. Calls for targets, eye tests, safety for horses riders, justice, safer roadsides, effective 20mph limits, vehicle safety standards and more. Will @transportgovuk act? @Jesse_Norman

— PACTS (@PACTS) November 5, 2018
—
Delighted to see MPs such as @FitzMP raise issue of setting target to halve road deaths & serious injuries in #RoadSafetyDebateUK. #50by30 issue won't go away as prevention strategy incoherent without overall performance measure. Read full debate here https://t.co/2QDy6giojb pic.twitter.com/4M9JNgZOkQ

— David Ward (@DavidDjward) November 6, 2018
—
The Government is failing on road safety – deaths and serious injuries are not falling as they were before 2011. Funding for more traffic police, targets for accident reduction and other measures are urgently needed. @UKLabour @ReadingLabour @RachelEden @ashleypearce84

— Matt Rodda (@MattRodda) November 5, 2018
—
Thank you to everyone for writing to their MP's to ensure that the safety needs of equestrians are included in the review of the Highway Code. Horse & carriage riders were mentioned in yesterday's Debate in Parliament. Watch the debate here: https://t.co/LC9KahqVNV

— The British Horse Society (@BritishHorse) November 6, 2018
---