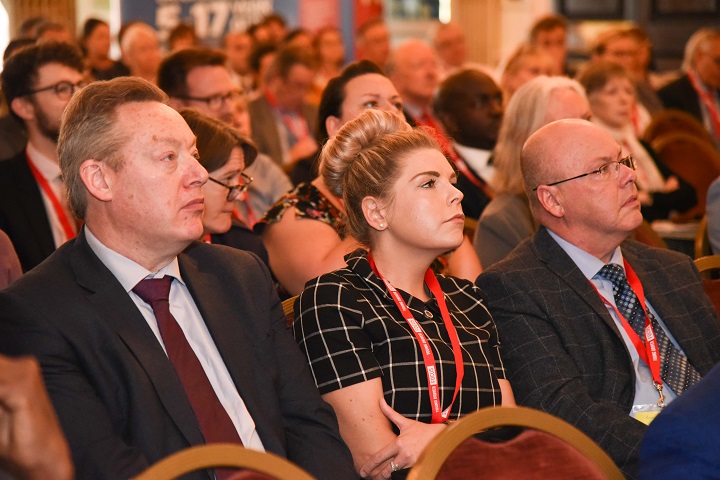 Live updates and soundbites from the RAC Club, Pall Mall, London – the venue for Young Driver Focus 2018.
---
Summary:
The fifth edition of YDF took place at the Royal Automobile Club, Pall Mall, on 25 April
Strapline: 'Connecting with Generation Z: understanding the current crop of young drivers'
Soundbites, presentation & images from all the speakers below
This page will not automatically refresh, click here to load the latest entries.
---
15.55: Selim Cavanagh, chief executive officer, ingenie (closing remarks)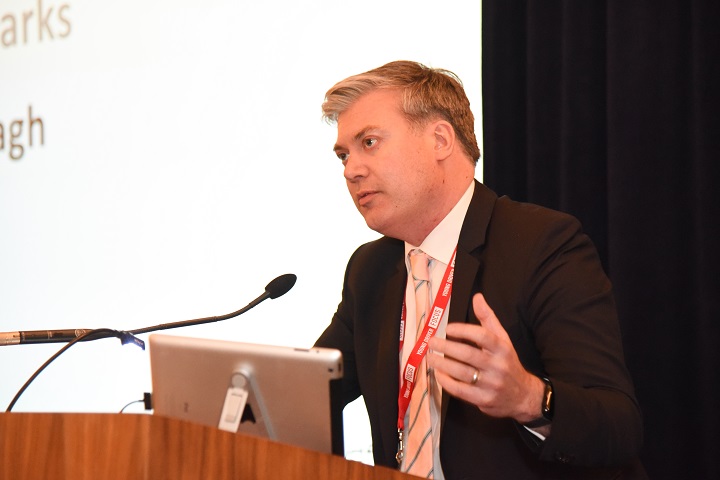 Selim joined young driver insurance brand ingenie at the start of 2018 as Chief Executive Officer. With an extensive background in telematics and 20 years of experience in data and research-based insurance solutions, Selim is now bringing this expertise to the young driver market, focusing on data-driven approaches to behavioural change.
Closing remarks
• People who take four times to pass their test are the safest drivers (because they've driven for longer)
• Government being cautious with GDL (but it has to come)
• Don't believe pre-driver training makes any difference
• Great local initiatives
Two pleas
Young drivers are paying the highest level of IPT – Gov't should do something about this
If you want data about young drivers, come and talk to us (ingenie) – we have masses of it.
---
15.40: Jo Collins, senior behaviour analyst, ingenie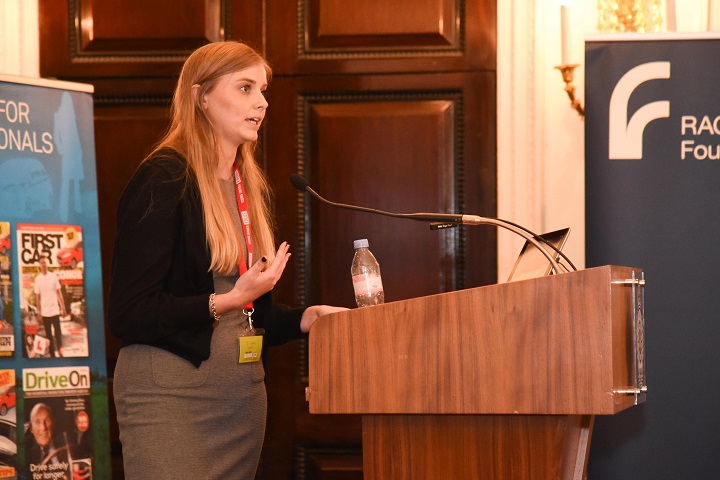 Jo is a senior Behaviour Analyst at ingenie and joined the young driver brand in 2016. As a key member of the Driver Behaviour Unit, Jo works closely with ingenie's young driver community – providing personalised, data-driven coaching to help improve driver behaviour.
Presentation: The ingenie Driver Behaviour Unit
The Driver Behaviour Unit (DBU) plays a fundamental role in young driver brand ingenie's approach to improving driver behaviour. The talk will give a short overview into the coaching methods used by their team of psychology-trained analysts, from identifying risk patterns to positive intervention. 

Soundbites 
Our psychology-trained behaviour analysts provide coaching to customers who need assistance on improving their driving.
We strive to make this process as collaborative as possible; customers are more likely to change if we have a constructive, coaching-based conversation.
By being proactive rather than reactive, we are able to help change driving behaviour before their driving becomes seriously dangerous or they have a crash
Improvement rates:
Speed improvement – 92%
Braking improvement – 85%
---
15.20: David Gallagher, younger driver ambassador, IAM RoadSmart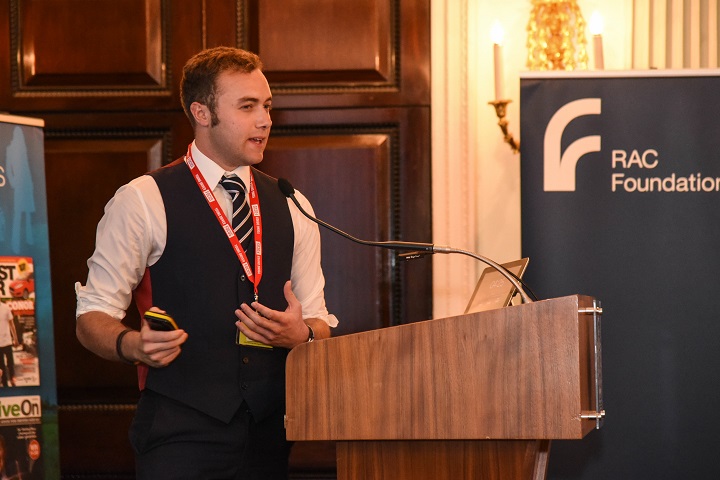 David Gallagher is IAM RoadSmart's younger driver ambassador for 2017/18.
23-year-old David won IAM RoadSmart's 'Get Into The Driving Seat' competition, which culminated with an interview by a panel including the former F1 world champion Nigel Mansell CBE.
The one-year internship, which commenced in September 2017, sees David take on a variety of responsibilities including lobbying for change within IAM RoadSmart.
Presentation: Being an IAM RoadSmart ambassador and changing perceptions
David will talk about his role as a young driver ambassador and how he is utilising a unique approach to bring IAM RoadSmart to younger generations, and help change perceptions around advanced driving.

Soundbites
Less than 1% of IAM members are aged under 26yrs
Young Driver Ambassador role
Educational visits
IAM group visits (how to engage with young people)
Build network of local young driver representatives
Representing IAM at events
Working with West Midlands partnership to develop a young driver module (with a view to rolling out in other areas)
Focus on attracting young drivers so they advance their skills
IAM RoadSmart has listened to young drivers and has released education modules to help
'Young people need models, not critics' – John Wooden, US basketball player/coach
---
15.00: Christina Watson, head of programmes, UK Youth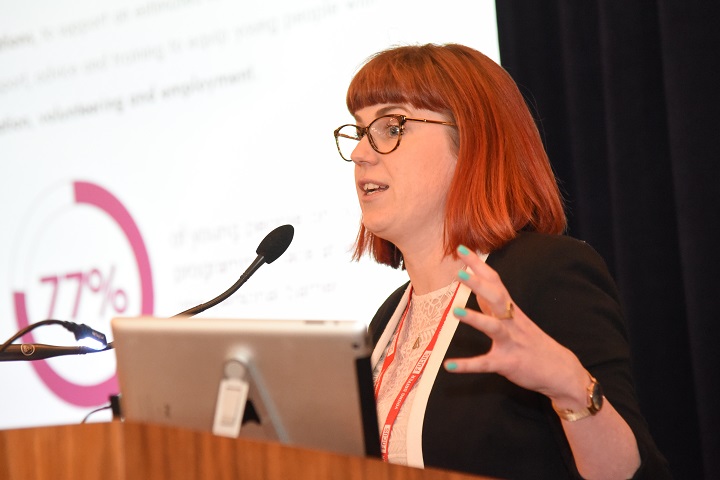 Christina has been working in informal and non-formal education for nine years, developing skills programmes for young people ranging from healthy living to digital skills to female empowerment.
Since 2016 she has been working on the UK Youth partnership with the UPS Road Code programme and recently led a redesign of the programme to bring new research and behaviour change approaches to its content.
Presentation: Confidence to Speak-Up!
Christina will present the approach taken in the Road Code programme to address young people's confidence to speak-up when they feel unsafe on the road.
Soundbites
UK Youth
52% of young people on our programmes are from the UK's 30% most deprived areas
77% face at least one personal barrier
UPS Road Code
UPS's flagship programme delivered to young people across the UK & Ireland since 2011
Road Code has engaged 3,283 young people since launch
Participants aged 13-19 are empowered to reduce risk and speak up in potentially dangerous situations
Our approach
Knowledge – emotive content, relevant discussion, gamification & competition
Skills – debate & role play scenarios
Attitude – experiential learning, reflection, social action
Delivery led by youth workers with support from UPS volunteers
Outcomes – short term
Participants understand risks on the road and how and why they come about
Participants understand and emphathise with the consequences of taking risks on the road
Participants know how to identify and prevent risks, as drivers and passengers
Outcomes – long term
Participants are more responsible passengers & drivers
Participants become positive role models for their peers
Participants are confident to confront risks in and around cars
---
14.45: Harry Seaton, influencer manager, Fluential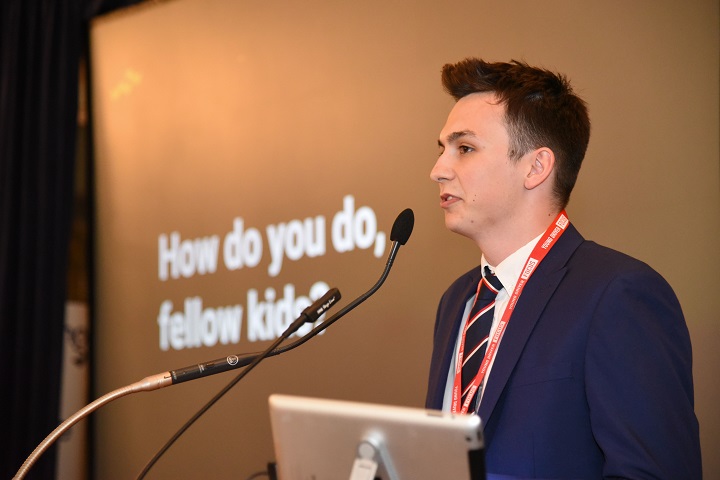 Aged 21 years and a himself young driver, Harry Seaton helps brands communicate with youth markets and engage them through the use of powerful social media influencers – people whom have built large audiences on platforms such as Instagram and YouTube.
Presentation: How to make the generation that doesn't care, care
Harry's presentation will address the challenges of delivering road safety messages to young people, talking about why they can easily lose their effect on the high risk youth demographic and how we can start to combat that on social media.
Soundbites
How do you do, fellow kids?
(Tone of voice is key)
Influencers – someone who has amassed a large following online, usually in a niche category
They have power and work with brands
THINK! are using influencers for drink drive messages
Young people will resonate with influencers conveying road safety messages
There are problems within the industry to look out for
What can we learn from influencers?
They've created great content, usually video content
People are engaging with video more
The capitalise on engaging content
Be aware of what content your audience is engaging with
---
14.35: James Evans, Founder, FirstCar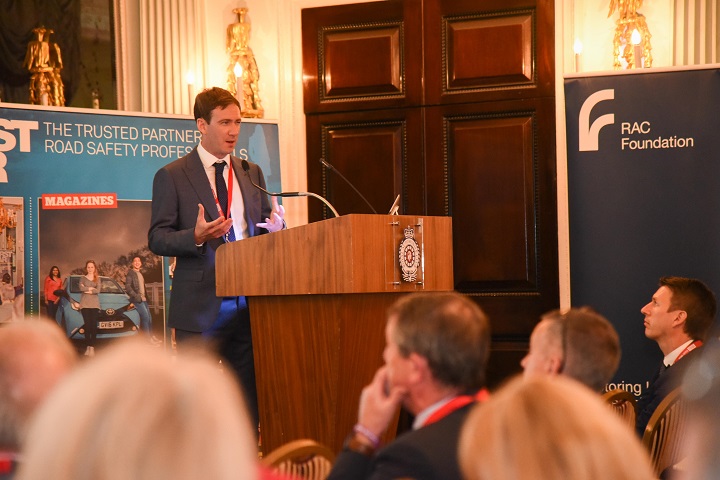 James Evans is the Founder of FirstCar, a company born out a sixth form common room in Kent in 2002 with the sole objective of keeping young drivers safe on the roads.
Over the past 15 years, FirstCar has grown to publish more than