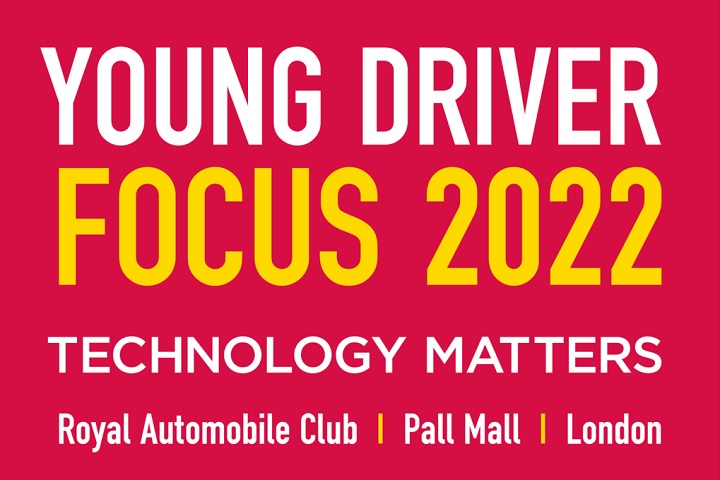 Edmund King OBE, president of the AA, is among the speakers confirmed to participate in the 2022 edition of Young Driver Focus.
Now in its seventh year, Young Driver Focus examines current and future thinking with regard to the vital issue of reducing crashes and casualties among young drivers and their passengers.
Young Driver Focus is jointly organised by FirstCar, Road Safety GB and the RAC Foundation.
The 2022 edition will be the first held since 2019 – as a result of the Covid pandemic – and will take place once again at the Royal Automobile Club, Pall Mall, London on Wednesday 25 May. It runs with the strapline, 'Technology Matters'.
Registration is now open, with tickets available from £150 (plus VAT) for Road Safety GB and Academy members.
Edmund King's session will outline the AA Charitable Trust's research into the dangers of rural roads for new drivers, and the awareness campaign that was developed on the back of the research findings.
The research, funded by the Road Safety Trust, analysed more than 70,000 young driver crashes over a six-year period. It found 71% of fatal car crashes involving young drivers take place on rural roads.
It also shows young drivers (aged 17-24 years) are over-represented in rural crashes by 9%, relative to all roads. The over-representation is highest for those aged 17 years (27%) and decreases with every subsequent year.
Edmund's presentation will also look at how an innovative approach helped spread the campaign message through 'Caitlin's Hour' – a national radio programme to celebrate the life of Caitlin Huddleston, an 18-year-old who died in a crash on a rural road.
---