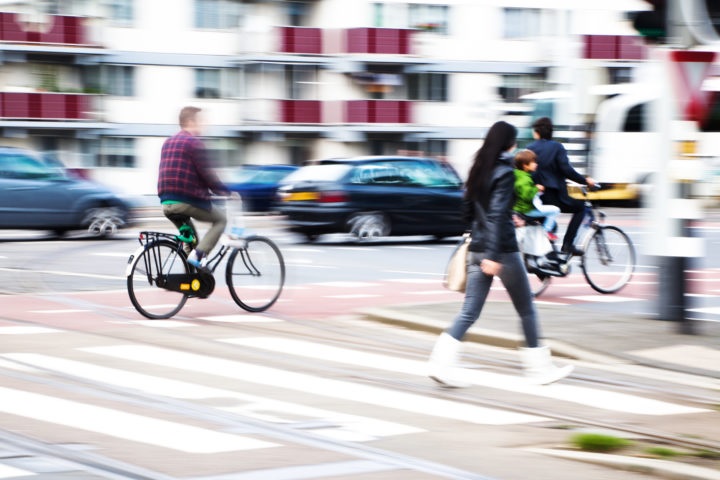 Policymakers across Europe have been challenged to "apply the same focus" to road safety as has been shown when it comes to tackling the Covid-19 pandemic.
New figures published by the European Transport Safety Council (ETSC) show 18,844 people lost their lives in road traffic in the EU in 2020, a year-on-year fall of 17%.
The ETSC attributes the unprecedented annual reduction to Covid-19 restrictions on travel.
It adds that 2020 is a "turning point" year, but warns future reductions in road deaths are in doubt without political leadership.
Antonio Avenoso, executive director of ETSC, said: "Road safety is, in the end, a public health issue. 
"Covid has killed 3.5 million people worldwide. Over the last decade, at least 13 million have died on the world's roads. 
"The extraordinary and necessary global response to the Covid pandemic has shown how policymakers and society as a whole can act when most people are working towards a common goal. Can we apply the same focus to the challenges of road safety?"
Looking longer term, the 2020 fatality figure represents a 37% decrease from 2010 – when there were 29,691 road deaths.
The ETSC says 56,305 lives have been saved on EU roads compared to the number who would have been killed if deaths had stayed at the same level as in 2010.  
Only one EU Member State exceeded the EU target to cut road deaths by 50% over the decade to 2020: Greece with a 54% reduction. Norway, a non-EU country, reduced the number of road deaths by 55%. 
Portugal, Spain, Croatia, Belgium, Slovenia, Italy, Lithuania, Bulgaria, Denmark, Austria and Hungary achieved a decrease above the EU average of 37%. 
The progress was slowest in the Netherlands with a 5% decrease and the UK with 14%.
---