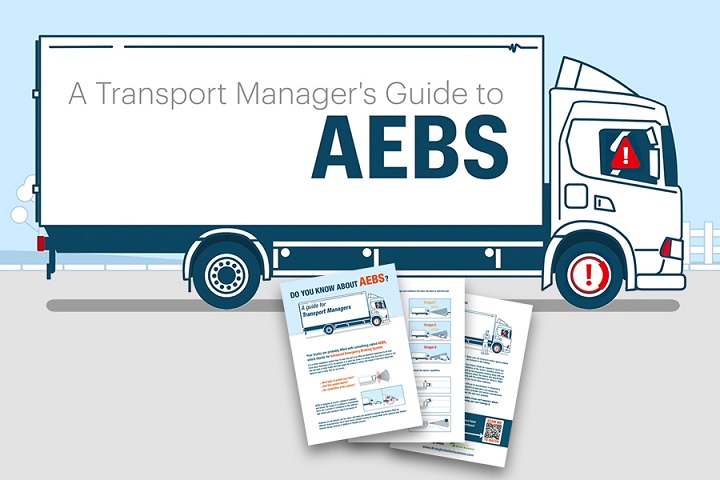 Drivers and operators of HGVs need to understand how AEBS works, what it does and why it's vital, according to Driving for Better Business.
Driving for Better Business (DfBB) is a Government-backed programme which aims to help employers in both the private and public sectors reduce work-related road risk.
In partnership with Thatcham Research, DfBB has produced online guidance on autonomous and automatic braking systems (AEBS) – which it describes as 'life-saving'.
AEBS activates the brakes when a potential collision is detected and is highly effective in stopping or minimising the severity of a crash where the driver has failed to react.
It has been fitted as standard to most new HGVs sold in the UK since 2015.
The resources, which help both drivers and operators, include a short animation, a PDF factsheet and poster for staff noticeboards.
They are available via the DfBB website and cover the capabilities and limitations of the system. There are also tips for drivers and transport managers.
Matthew Avery, chief research strategy officer at Thatcham Research, said: "We are really pleased to be launching this guidance for HGV drivers. 
"AEBS is a crucial safety system, and we need to raise awareness of the life-saving benefits the technology can bring, not only to HGV drivers but other road users too. 
"Heavy trucks contribute to a higher collision severity leading to a disproportionate amount of casualties in crashes involving heavy vehicles. 
"AEBS plays a very important role in road safety especially with the recent changes made to the highway code and the increased level of responsibility HGV drivers face in a collision."
Baroness Vere, roads minister, said: "I'm grateful to DfBB for producing this informative guidance. 
"I would urge all HGV drivers and operators to learn more about and use this innovative technology, which could potentially be life-saving on the road."
---