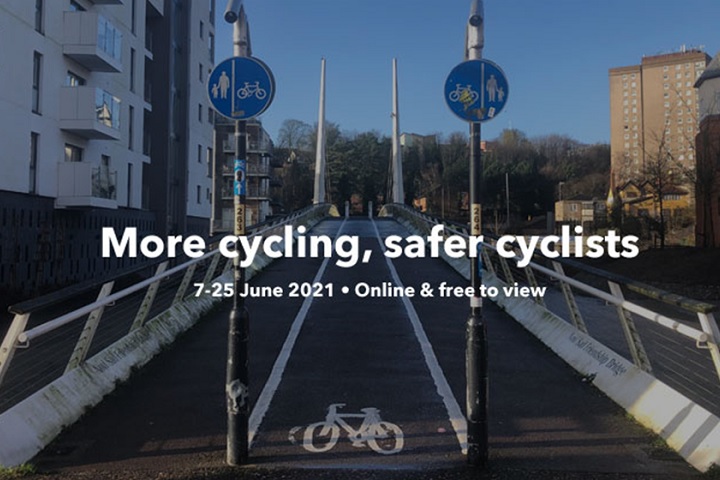 The latest confirmed presentations for Road Safety GB's upcoming online cycle safety event will examine the West Midlands Cycle Hire Scheme and 'Cycling for All' in Hounslow.
The three-week event, titled 'More cycling, safer cyclists: how can we make it safer for more people to cycle, more often?', will be aired free-to-all during June 2021, commencing Monday 7 June.
The programme will comprise a mix of pre-recorded and live content including video presentations, podcasts, workshops and a Question Time.
The agenda is currently under development and will comprise around 15 sessions, with a timed agenda to be published within the next week.
Among the latest speakers to be confirmed is Emma Down, cycling and walking development officer at Transport for West Midlands.
Emma's main responsibility is to oversee the development and delivery of cycling and walking programmes, including the West Midlands Cycle Hire scheme – which forms the subject of this presentation.
Emma says working on the West Midlands Cycle Hire scheme, which launched earlier this year, has been an exciting challenge.
Also added to the agenda is Fatima Ahmed, road safety manager at the London Borough of Hounslow.
Fatima was included on Cycling UK's 100 Women in Cycling list in 2019, recognising her instrumental role in getting more people on bikes in Hounslow.
During her live presentation, scheduled to take place at 2.00pm on Thursday 17 June, Fatima will outline the work the borough is doing to create an environment for inclusive cycling, bringing cycling into community spaces and taking away barriers.
More information on signing up for the live session will be announced in due course – click here to pre-register your interest in joining this session.
Call for papers
The agenda is still under development and Road Safety GB is particularly interested to hear from road safety and active travel practitioners who have implemented schemes in their local area, that they would be willing to showcase to fellow professionals.
Anyone interested in contributing should email Edward Seaman, who heads up the organising committee, with a title and short summary of their topic or initiative.
Email alerts
Click here to sign-up for regular email alerts in the run up to and during the event.
---